May 2021
Dear Friends,


What a special month April was for our alumnae! In so many ways, our alumnae lived our April Salesian theme of generosity by sharing their time and talents with us.
Each April our campus buzzes with excitement as alums return for our annual Career Day, when alumnae share their career journeys and advice with our junior class. This year, we held a virtual Career Day with five alums representing different career fields. Alumnae shared advice such as:
"Life is a spiritual journey, stay rooted in your faith and ground yourself in spirituality"

"Find a community of empowerment"

"Don't be afraid to try new things and relax and enjoy the next few years"

"Explore and learn as much as you can about all the opportunities and possibilities for careers out there"

"Have big dreams, but don't get pressured into following the pack."
Many thanks to our five alums for generously giving their time and offering our students so much to think about (read more and watch the panel below!).
We also held our "first-ever" virtual reunion for classes ending in 0's and 5's and 1's and 6's. Class agents worked for months organizing virtual class Zoom parties, and we held virtual events throughout the weekend where we shared updates on the school, our History of Enslaved People Project, and reflections on Salesian Spirituality. It was so rewarding to hear from so many alumnae from places as far away as Australia who were able to attend their reunion in a way they might not otherwise have been able to. Yet another silver lining in this unusual year!
Thank you to all alumnae, near and far, for your loyalty and commitment to Visitation!
With gratitude and appreciation,

Director of Alumnae Relations
Salesian Theme of the Month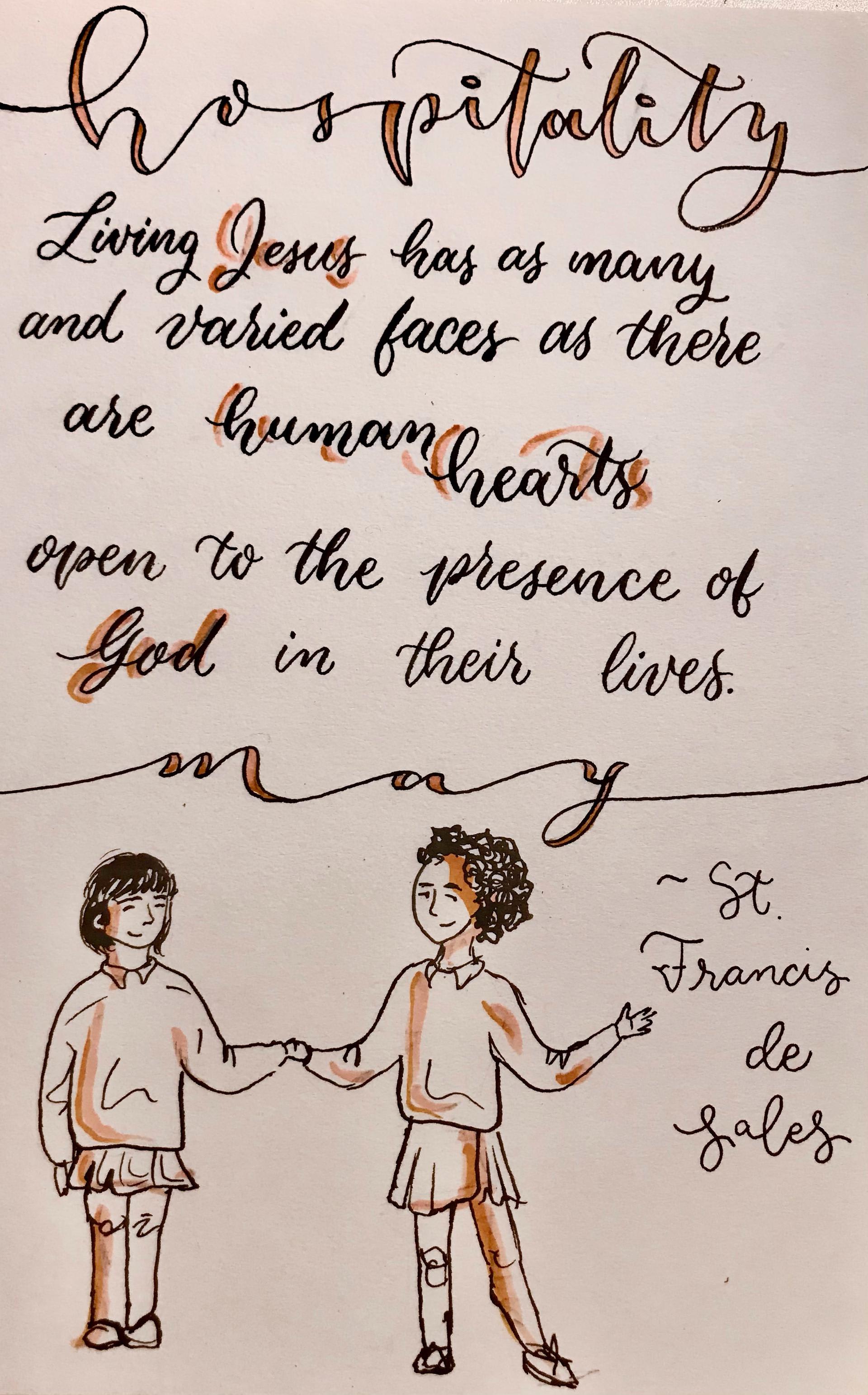 Each month, we celebrate a Salesian Little Virtue and the people in our community who embody that virtue. We have recently invited alums to celebrate those members of our community who live out Visitation's charism beyond the Green Gate. To nominate a friend, tag or mention them on our social media profiles, or submit an email with their name and a brief reflection to Suzie Koones Egan '79.
The author and nominee of each reflection will be entered into a lottery for a chance to receive a small gift from the St. Jane de Chantal Salesian Center! Awardees will be randomly selected and notified via email at the end of the month.
Artwork by Sara '21.
Looking Back: Reunion 2021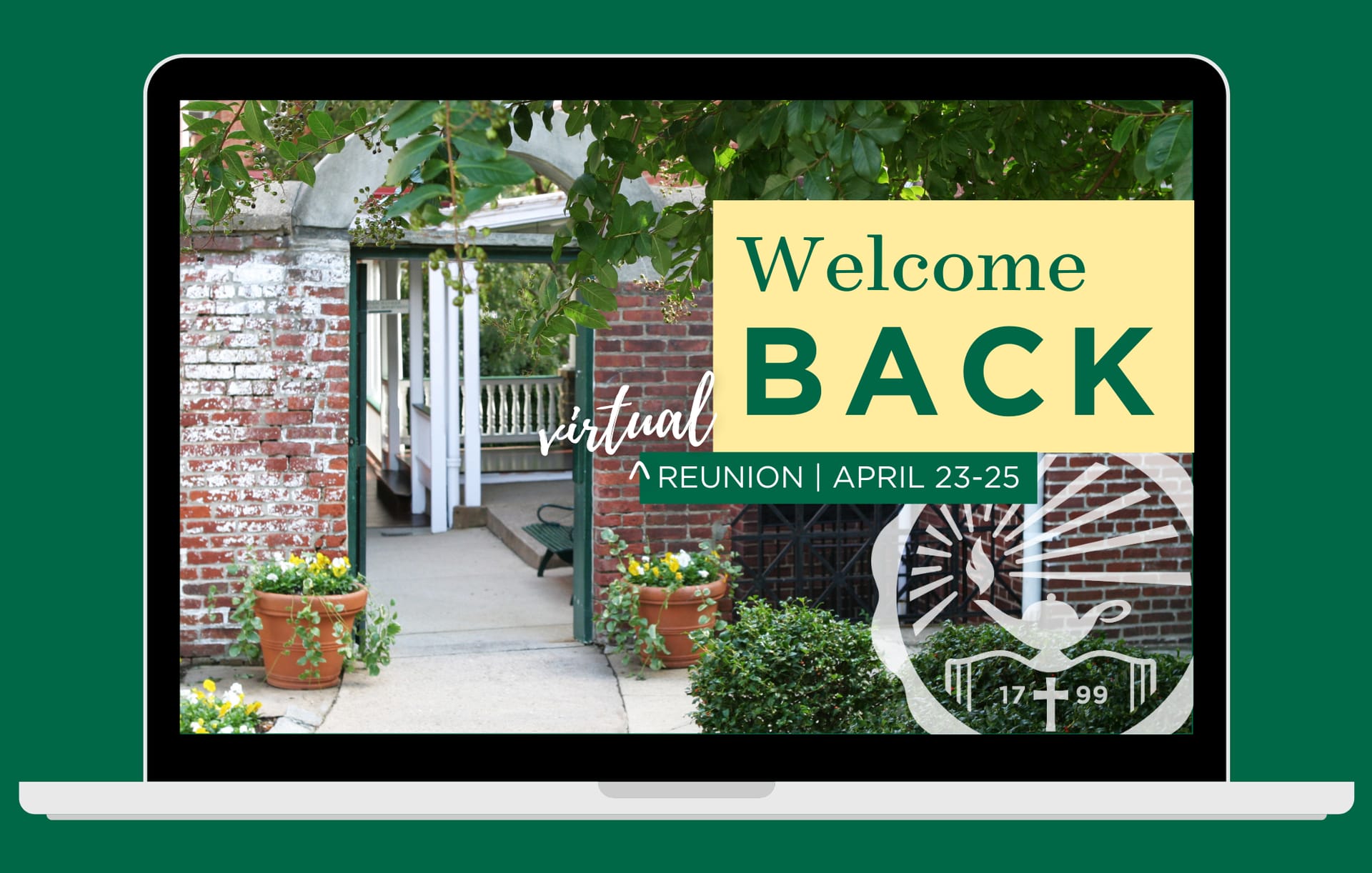 Thank you to the more than 735 alumnae who joined us - virtually - for Reunion Weekend. You can read our wrap-up from the event here. Want to see what Reunion 2021 was like? Check out parts of our program here:
In addition to the above events, several alumnae helped us with an impressive Career Day panel for our juniors and seniors. You can watch the panel here to learn about:
Shakenya Humphries '04, Principal, Our Lady of Sorrows
Janie Scull Scanlon '05, Director, Data Science at Discovery, Inc.
Meaghan Ellis Amstutz '07, Senior Manager, Global Advertising and Brand Content, American Express
Molly Moran '10, Registered Nurse/Travel Nurse at Johns Hopkins Bayview Medical Center
Camila Simons '14, Wind Turbine Engineer, DNV Energy USA, Inc.
Finally, a thank you to the many alumnae who embraced last month's Little Virtue of generosity and gave to support their alma mater in honor of Reunion. Together, you gave more than $120,00 to Visitation. The award for the class with the highest total in dollars raised for Reunion went to the Class of 1960 with $12,225 in gifts, while the Class of 1985 had the highest participation rate with 34% of the class making a gift. There's still time to make a gift before June 30; make yours here.
June - 2021
6/28/21
6:00 PM
Crescent Conversations: Our May Crescent Conversation - a Salesian Spirituality opportunity for alums - will be guided by Dr. Olga Rasmussen, former religion department head and Salesian scholar. Connect, reflect, and pray together on May 23 at 8 p.m. Learn more about Crescent Conversations here.

Have ideas about what events you'd like to see and folks from whom you'd like to learn? Join our Alumnae Board to share your thoughts - reach out to Suzie Egan.
Headlines & Happenings at Visi
Last spring, as Kaleidoscope prepared for Visitation's annual Diversity Day, the coronavirus pandemic threw planning off track. Diversity Day was postponed, and the plan for it - the Defamation Experience play - was up in the air. Diversity & Inclusion co-coordinators Raynetta Jackson-Clay and Peggy Hamilton continued working with "DefEx" to pivot this year's Diversity Day to a virtual experience. 
Director of College Counseling Stacy Richardson is quoted in a recent National Association for College Admission Counseling on diversity, equity, inclusion, and justice considerations in the college search process.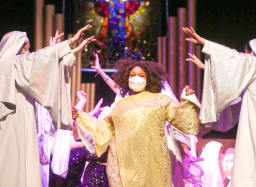 There's an old saying in the theater, "The show must go on!" which means no matter what problems or difficulties arise on or backstage, the production continues uninterrupted as the audience eagerly awaits. For the Georgetown Visitation Preparatory School Masqueraders (the school's theatrical company), this phrase took on a reimagined significance during the coronavirus pandemic.
Artist Rebecca Kamen returned to Visitation last week through the Women Who Make a Difference Speaker Series sponsored by the St. Jane de Chantal Salesian Center; she spoke about crisis, curiosity, and the creative process. Her work focuses on the intersection between science and art.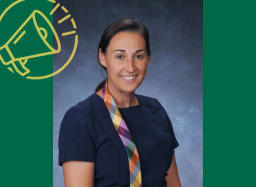 Leonor (Nori) Limarzi Ponzio '97 was announced as Visitation's Principal beginning in the new school year. After an extensive search and interview process by the Search Committee (comprising faculty, Board members, administration, and alumnae), Nori was enthusiastically selected from a large pool of candidates.
Georgetown Visitation has received notification of the following deaths in our community. We pray for them, their families, and loved ones.

Deaths
Angela Dondero Enright '52

Elizabeth "Eby" Hepburn Weiss '55

Susanne English '55, JC '57

Patrice Cramer Bardenheier JC '58
Condolences
Eileen McCaleb Loome '60 and Kathy McCaleb Boland '67 on the death of their brother John McCaleb; Kate McCaleb '13 on the death of her grandfather; and Megan Molloy McCaleb'84 on the death of her father-in-law

Mary Jo English Moga '60 on the death of her sister Susanne English '55

DeeDee Conley Murphy '65, Liz Conley Roberts '71, Margaret Conley Thalenberg ' 74, Kat Conley Kirkpatrick '77, and Christine Conley Evans ' 84 on the death of their brother David Conley

Maureen Carlin '72 and Joan Carlin Cameron '74 on the death of their father, Eugene Carlin; Deidre Carlin Wissman '04 and Teresa Carlin Dunne '05 on the death of their grandfather; and Claire Glassie Carlin '73 on the death of her father-in-law

Joan Carlin Cameron '74 on the death of her husband, Ronald Cameron, Jr.

Maureen Enright '77, Deirdre Enright '77, Sheila Enright '80, and Kathy Enright '82 on the death of their mother, Angela Dondero Enright '52; Pauline Dondero Ventura '56 and Marie Dondero Clement '62 on the death of their sister; and Claire Enzinna '14 on the death of her grandmother

Grace Liddy '78 on the death of her father, G. Gordon Liddy

Margaret Ponds Pearson '85 on the death of her mother, Annie Ponds

Suzanne Lippert '92 and Julie Lippert '97 on the death of their father, Dr. John Lippert
QUESTIONS?

The Alumnae Office is happy to help! For any info on our programs, events or alumnae chapters, email
Suzie Egan or call 202-787-5679.