September 2021
Dear Friends,


Campus is buzzing with the sound of all of our students back. It is so uplifting to hear the chatter and laughter, and see the motion and commotion of more than 500 young women learning here at Visitation.
As a Visitation graduate or parent of a graduate, you know that learning never ends. We invite you to join us on September 15 for our Lifelong Learning series event on Effective Negotiation Strategies. Whether you are discussing your salary or trying to broker a deal with a client or your children, we can all use new tips and ways of approaching a negotiation. This event will be virtual, so you can join us no matter where you are.
On September 26, we kick off another year of our Salesian Crescent Conversations. This is a great opportunity to explore the "common sense" Salesian Spirituality that has influenced Visitation women for centuries, guided by former religion teacher and Salesian scholar Dr. Rasmussen. Sign up here.
Thanks to all who joined us at the Nats game on August 31. Even though the Nats weren't victorious, everyone had a great time!
I hope to see you soon!

Director of Alumnae Relations
September - 2021
Wed Sep 15
6:30 PM
Salesian Theme of the Month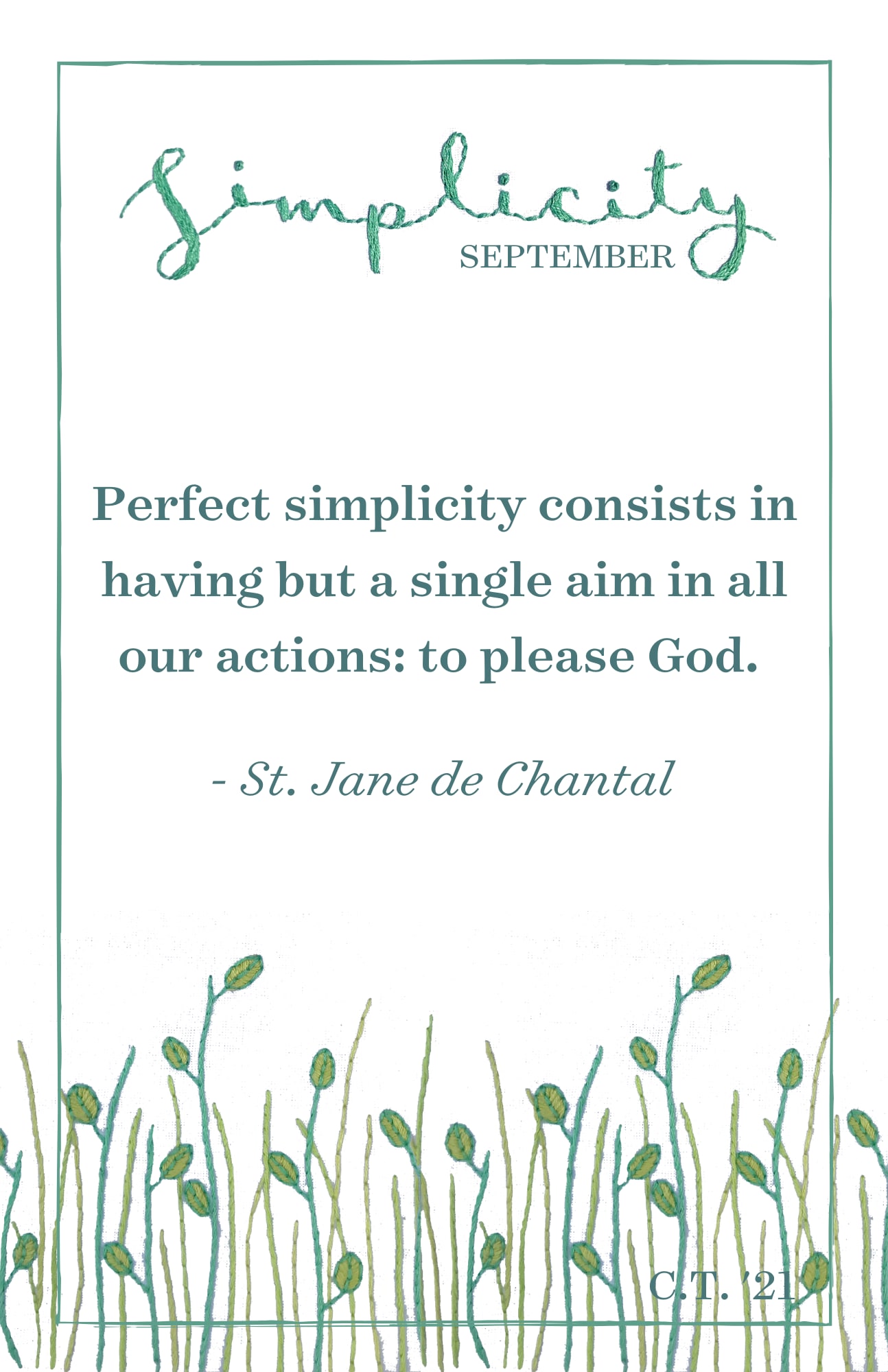 Each month, we celebrate a Salesian Little Virtue and the people in our community who embody that virtue. Artwork by Catalina Torres '21.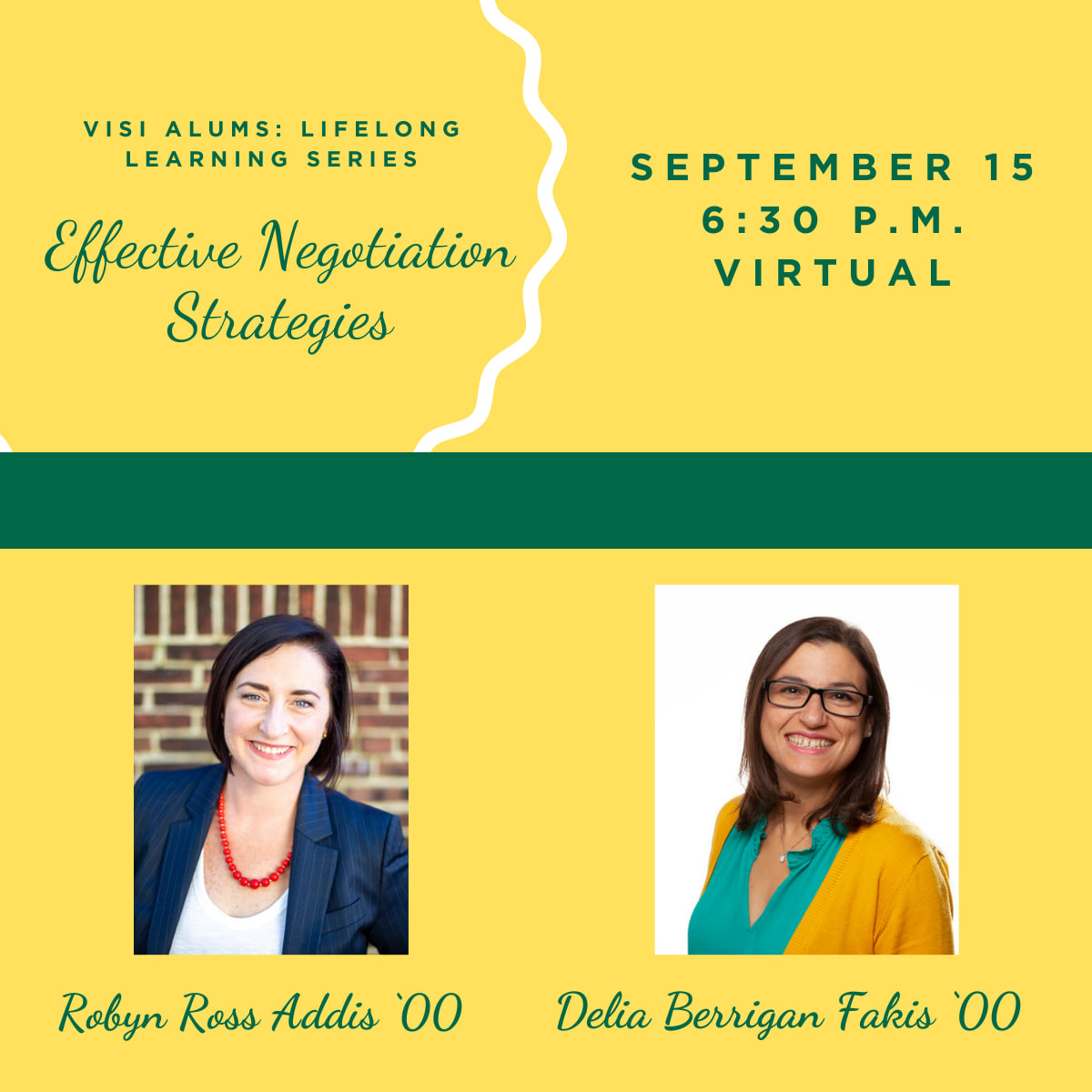 Join us as these two accomplished negotiators share strategies that you can use to become stronger at advocating for yourself to get what you want and deserve. On Wednesday, September 15 at 6:30 p.m., they'll be sharing their tips with us. RSVP here to attend.


September 26 at 8 p.m.: Crescent Conversation - Connect with fellow alums for Crescent Conversations, focusing on the inspired teachings of St. Francis de Sales, St. Jane de Chantal, and the Visitation Sisters. Email Olivia Wills Kane '85 to be added to the email list.
Visitation is hiring! If you or someone you know could be a good fit for these positions, please share: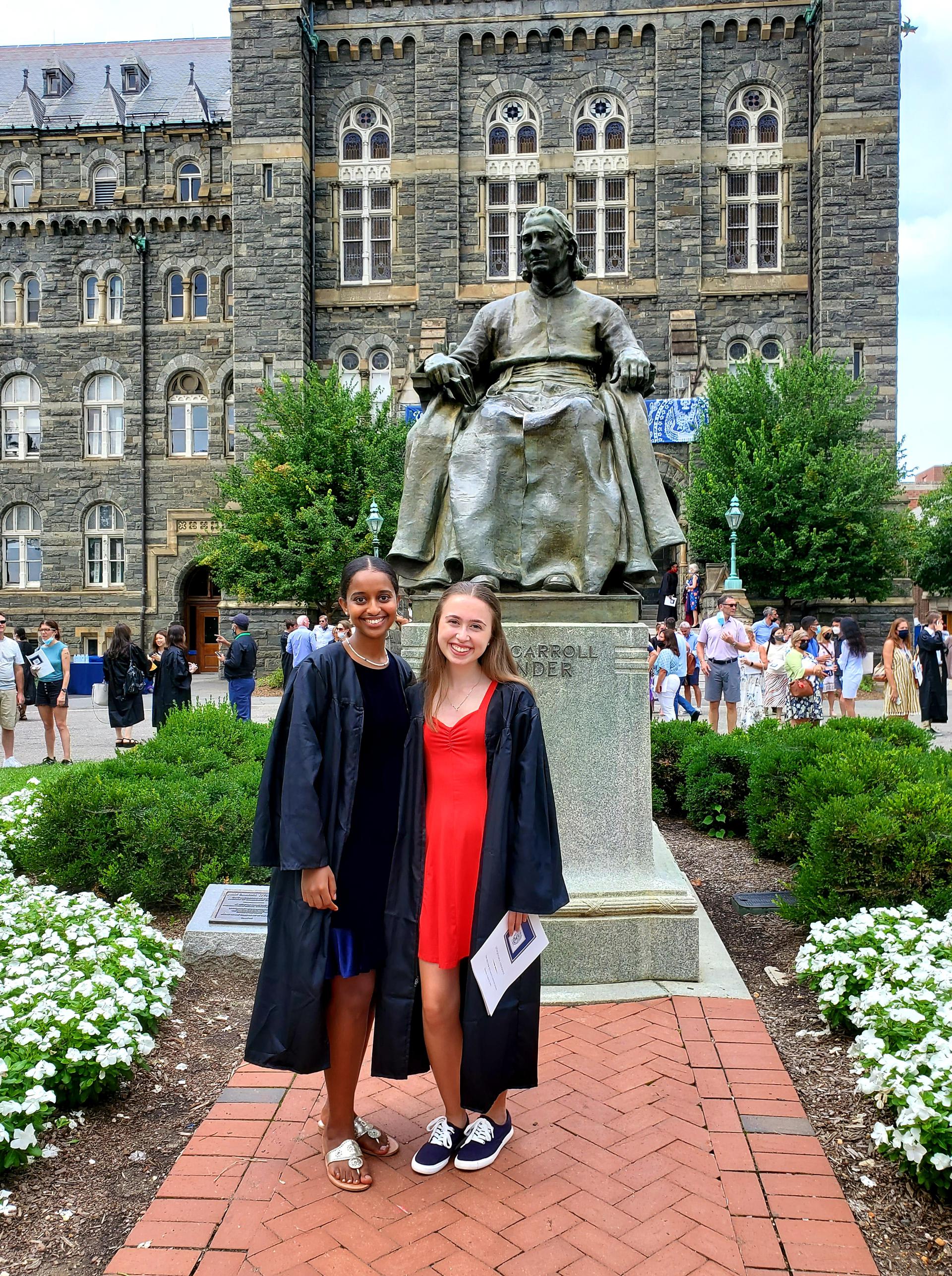 Isabel Pinnell '21 and Blain Beyene '21 are now roommates at Georgetown and took this pic at the university's New Student Convocation.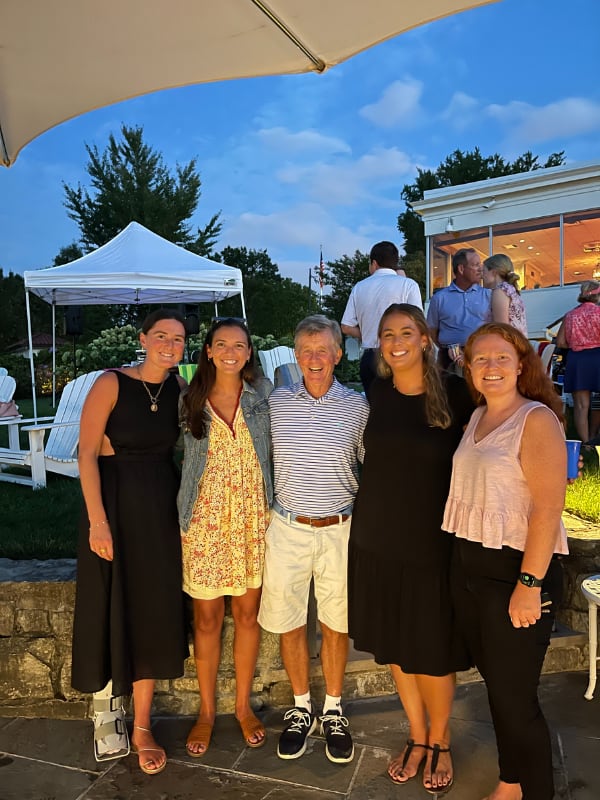 Alums Ana Hagerup '14, Maddy Williams '12, Libby Mosko '12, and Casey DeFranceaux (team manager) '12 ran into basketball coach Mike McCarthy recently.
Georgetown Visitation has received notification of the following deaths in our community. We pray for them, their families, and loved ones.

Deaths
Imelda Miller de Diego '54

Helen Manogue '54 & '56

Sandra Flood Feeks JC '55

Kathy Horgan '73
Condolences
Virginia "Ginny" Donohue McHugh '61 on the death of her husband, John McHugh, and Jean Donohue McHugh '92 on the death of her father

Jacquie Flood Pilver JC '63 on the death of her sister Sandra Flood Feeks JC'55

Ann Guthrie Hingston '64, Julie Guthrie '69 and Joy Guthrie Nealon '69 on the death of their brother Mahlon "Gil" Guthrie

Marguerite Candon Nealon '69 on the death of her mother, Mary Candon and Moira Nealon Cahan '95, Brigid Nealon Calamis '97, Kelly Nealon Elliott '01, and Kathleen Nealon O'Donovan '04 on the death of their grandmother



Mary Beth Horgan Wagener '77 on the death of her sister Kathy Horgan '73

Marissa Regala Hodgkins '87 and Maricar Regala Jenkins '91 on the death of their father, Rodolfo Regala, and Camille Hodgkins '22 on the death of her grandfather

Kenny Purcell, staff member, on the death of his mother, Louise Purcell
QUESTIONS?

The Alumnae Office is happy to help! For any info on our programs, events or alumnae chapters, email
Suzie Egan or call 202-787-5679.