March 2021
Dear Friends,


As I sit here in the sunshine listening to birds chirping outside, I am feeling hopeful. I have faith that we are moving out of this long winter of the pandemic and into a spring of better health, and more opportunities to see each other.
Spring is always a busy time at Visitation, and this year is no different. We are welcoming our newly accepted students this weekend, planning an exciting virtual Green Gate Gala on March 13, beginning a new Community Conversation on socioeconomic diversity on March 22, and working with all of our Class Agents on our virtual reunion weekend in April.
Thank you to the 328 alumnae who accepted our two day "Alumnae Challenge" campaign for the Annual Fund. As always, we asked and you answered. The Class of '85 came in first place with 26 donors, inching out the Class of '03 who had 24 donors. And, I am proud to say, the Gold Team beat the White team in this competition (GTV!).
Wishing you good health and better weather,

Director of Alumnae Relations
Salesian Theme of the Month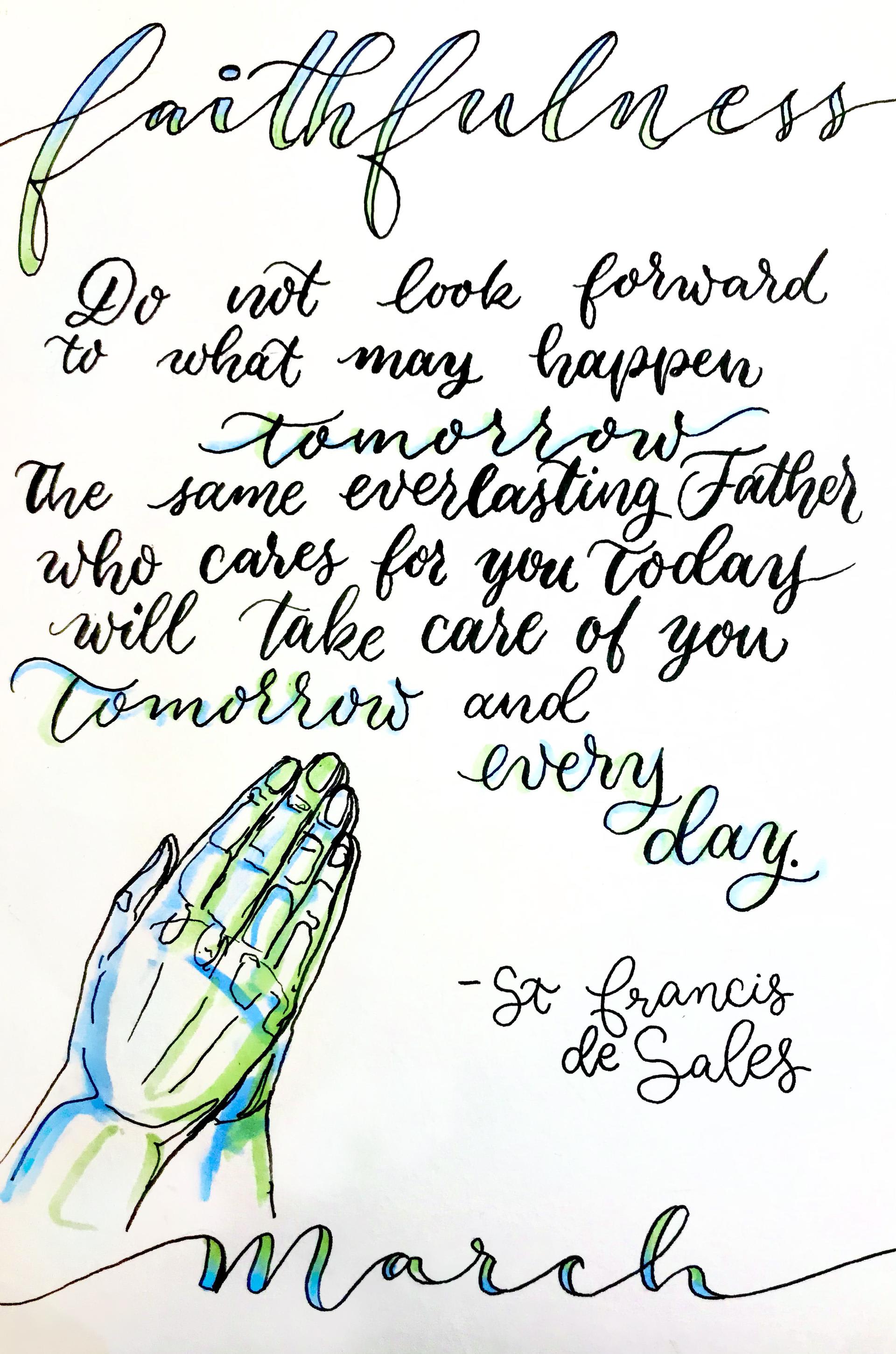 Each month, we celebrate a Salesian Little Virtue and the people in our community who embody that virtue. We have recently invited alums to celebrate those members of our community who live out Visitation's charism beyond the Green Gate. To nominate a friend, tag or mention them on our social media profiles, or submit an email with their name and a brief reflection to Suzie Koones Egan '79.
The author and nominee of each reflection will be entered into a lottery for a chance to receive a small gift from the St. Jane de Chantal Salesian Center! Awardees will be randomly selected and notified via email at the end of the month.
Artwork by Sara '21.
March - 2021
3/22/21
8:00 PM
April - 2021
4/23/21
All day
Virtual Stations of the Cross:

Join current parents, faculty and staff, and the Sisters for Stations of the Cross on March 9 at sunrise - 6:28 a.m. EST. Click here to join the GoToMeeting.



Roaring Green Gate

Gala: Travel back to the Roaring Twenties with us for this year's virtual Green Gate Gala on March 13! Join fellow alumnae, parents, faculty, staff, and the Sisters online to support the increasing need for financial aid at Visitation. One hundred percent of proceeds go directly to the school's scholarship fund. Click here to purchase your ticket. Mobile bidding for our silent auction opens on Monday, March 8.


Community Conversation on Socio-Economic Status and Access, sponsored by the Alumnae Diversity, Equity, & Inclusion Committee: Join us on March 22 at 8 p.m. as we explore how socio-economic disparities create access challenges for individuals, families, and communities. Juana Pacheco '85, Chief Development Officer of the Hispanic Heritage Foundation, will explain barriers that exist in education, employment, voting and more; how to break them down; and why this work matters. RSVP here.
Crescent Conversations: Our third Crescent Conversation - a Salesian Spirituality opportunity for alums - will be guided by Dr. Olga Rasmussen, former religion department head and Salesian scholar. Connect, reflect, and pray together on March 28 at 8 p.m. Learn more about Crescent Conversations here.


Sister Act, Spring Musical:

S

tream performances of Sister Act, the spring musical, April 23-25. Get your streaming pass here.


Reunion 2021 - for classes ending in 0's, 1's, 5's, and 6's: Mark your calendars for our biggest reunion ever - and a virtual one, at that! Class parties, Salesian discussions, and more are planned for April 23-25. Registration will launch soon!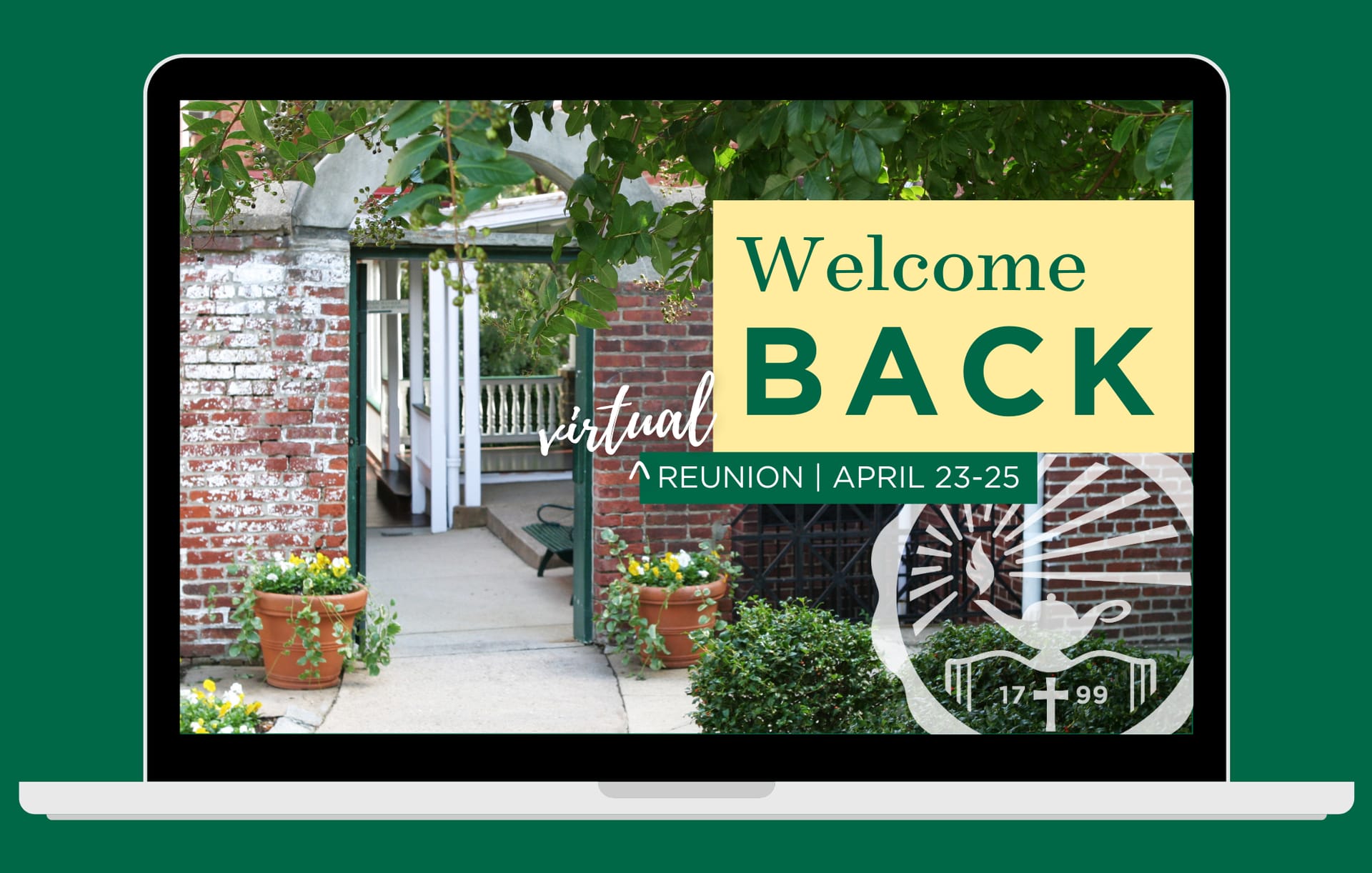 Stephanie Coleman Linnartz '86 was named president of Marriott International Inc.
Teresa Acosta '95 won The Hall at Ashford Lane's nationwide chef contest.
Headlines & Happenings at Visi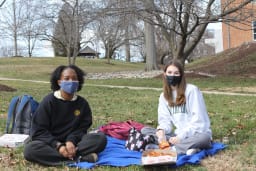 Visitation is - as the seniors put it - BA21K! The school kicked off the third trimester by also beginning its two-cohort model, split into juniors/seniors and freshmen/sophomores.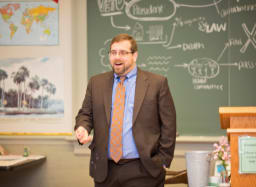 History teacher Daniel Petri was named to the National Constitution Center's first cohort of its Teacher Advisory Council, offering his expertise to improve and create resources for educators across the country.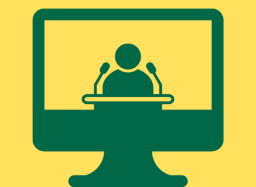 The Visitation Fathers' Club (VFC) hosted local television and radio personality Hillary Howard (WTOP) for their second Father-Daughter Speaker Series event, a new offering from the VFC this year. They previously hosted C-SPAN founder Brian Lamb in late 2020.
Georgetown Visitation has received notification of the following deaths in our community. We pray for them, their families, and loved ones.

Deaths
Condolences
Janice Lane Hunt '48 on the death of her sister Anne Lane Conway '58

Mary Ellen Gilmartin Lulfs JC '60 on the death of her husband, Gary Lulfs

Michelle Ashcraft Brock '94 and Sarah North Pecak '95 on the death of their father, Craig North
QUESTIONS?

The Alumnae Office is happy to help! For any info on our programs, events or alumnae chapters, email
Suzie Egan or call 202-787-5679.