Salesian Theme of the Month
August: Joyful Optimism
"Eagerness to 'Live Jesus' will enable us to exercise holy love in all things, great or small."
- St. Jane de Chantal
Monday, August 12 is the Feast of St. Jane de Chantal, co-founder of the Visitation order.
All are welcome to celebrate at 7:30 a.m. Mass that day with the Sisters in the Chapel.
August 27, 2019
6:30 PM
Lalor House
September 26, 2019
6:30 PM
August 27: Achieving Your Financial Goals
Join our alumnae panelists as they present tips and strategies for paying down student loans, buying a home, paying for grad school, or saving for your children's education. Bring your questions for the discussion following the presentation. RSVP to the Paperless Post! If you're not in town, contact Suzie Egan about participating remotely.
September 8: Installation Mass
Join the Sisters of the Visitation and the Board of Directors for the Installation Mass of Dr. Barbara McGraw Edmondson as our eighth Head of School! RSVP here.
September 28: Community Conversation: Facing Race - Past, Present, and Future
Save the date to join the Alumnae Diversity & Inclusion Committee at this event on the morning of September 28. Interested in getting involved on this committee? Contact Suzie Egan. Invitation coming soon.
April 24-26: Reunion 2020
Calling all classes ending in 0's and 5's! Mark your calendars for Reunion weekend to catch up with classmates and friends. We can't wait to have you back on campus!
Preparing for the Senior Years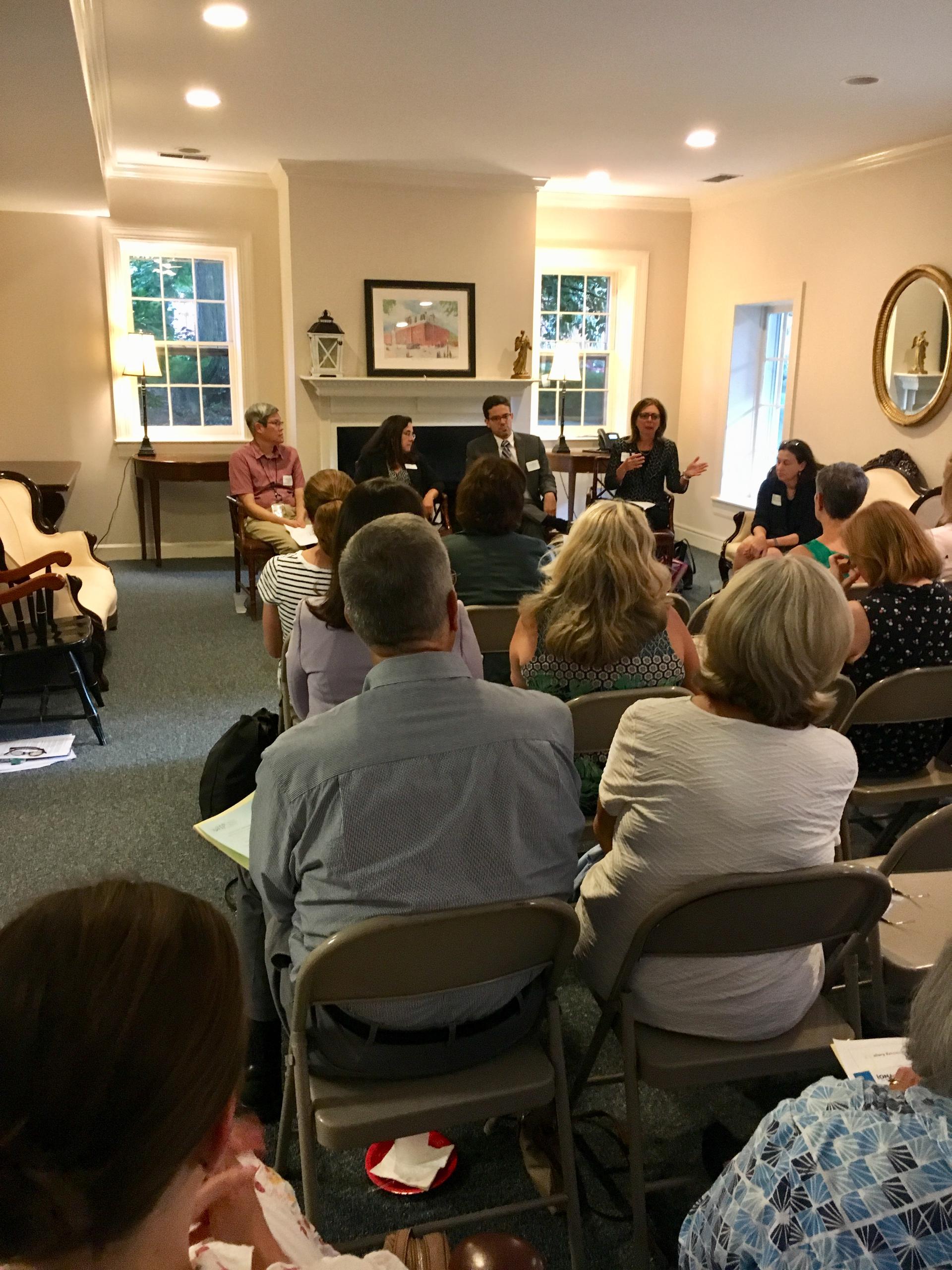 For our July Lifelong Learning session, a panel of experts shared resources and advice with alumnae attendees on preparing for the senior years for themselves or family members. Thank you to those who joined us! Some resources to share, if this is a topic you're thinking about:
If you have recently been featured in the news, share your link with us, and we may feature you in the next issue of Visi Views!
Georgetown Visitation has received notification of the following deaths in our community. We pray for them, their families, and loved ones.
Deaths
V. Claire McCarthy Freese '41

Betsy Eakin Walsh '54

Suzanne Hogentogler Graham '55, JC '57

Marilyn Sarao Ebbitt '62

Rosemary "Posy" Splain Perry '67

Rosemarie Tan '79
Condolences
Mary Beth Broring Mackey '85 on the death of her son, Michael Mackey

Pilar Hogan Closky '85, Maura Hogan Donohue '86, and Clare Hogan Reidy '96 on the death of their father, John Hogan

Tanara Bowie '87 on the death of her mother, Joyce Bowie

Caroline Railey '12 and Margaret Railey '17 on the death of their grandfather, Clay Railey

Caroline Reed '17 on the death of her grandmother, Eleanor Reed