Salesian Theme of the Month
July: Kindness
"Examine your heart often to see if it is such toward your neighbor as you would like his to be toward you were you in his place. This is the touchstone of true reason."
- St. Francis de Sales
July 18, 2019
6:30 PM
Lalor House
August 27, 2019
6:30 PM
Lalor House
July 18: Preparing for the Senior Years for You or Your Loved Ones
Our second Lifelong Learning event this summer will focus on preparing for the senior years for yourself or your loved ones, as a panel of experts discuss healthcare, finances, and more. RSVP to the Paperless Post, or reach out to Suzie Egan with questions.
August 27: Planning Your Finances to Achieve Your Dreams
Join our alumnae panelists as they present tips and strategies for paying down student loans, buying a home, paying for grad school, or saving for your children's education. Bring your questions for the discussion following the presentation. Look out for a Paperless Post to RSVP.
September 8: Installation Mass
Save the date to welcome Dr. Barbara McGraw Edmondson as our eighth Head of School. Formal invitation to follow!
Alumna Profile: Meghan Cassidy '05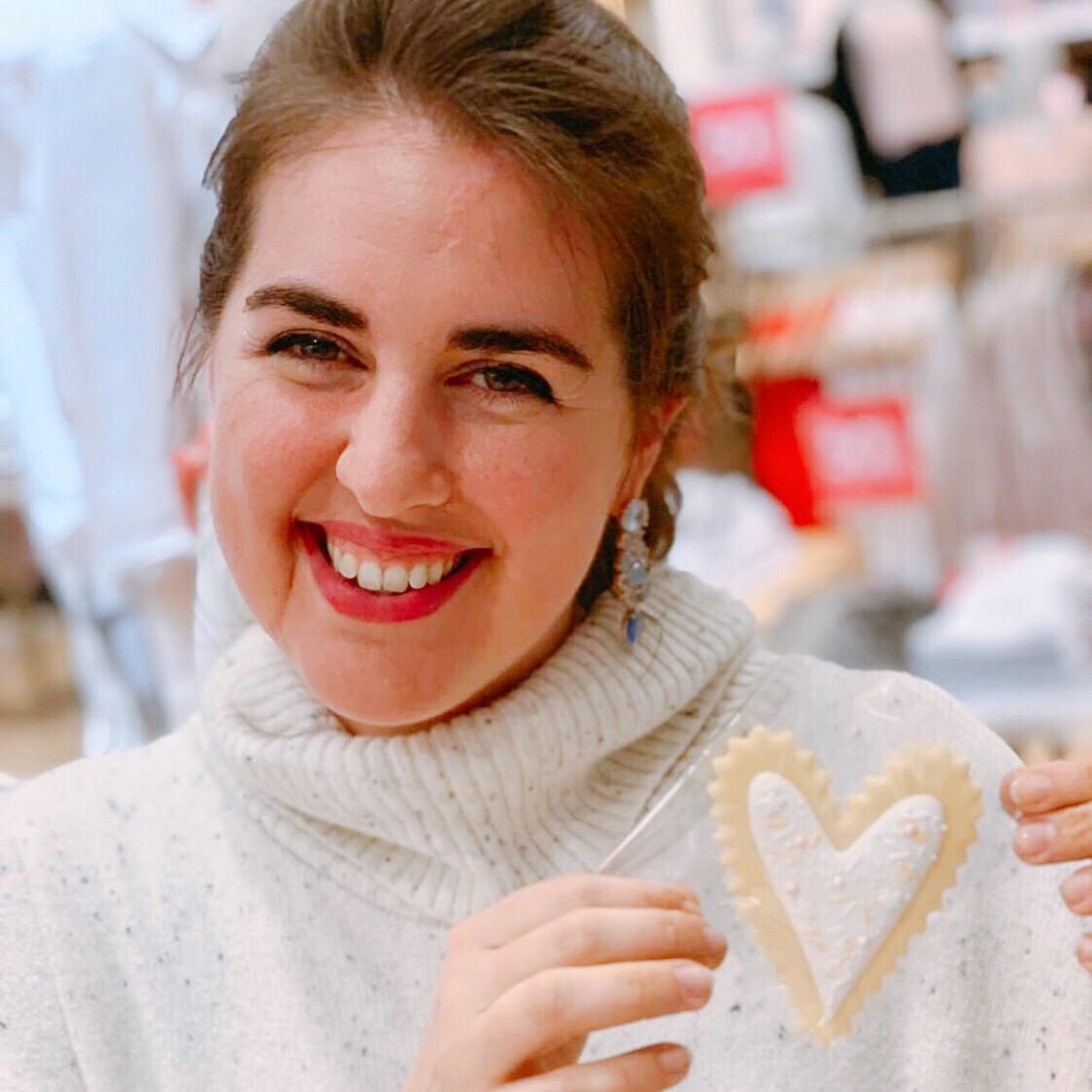 Math whiz and teacher extraordinare, Meghan Cassidy '05 is quickly growing followers and loyal customers in Washington with her passion - baking. @meghan_bakes on Instagram, her cookies are creative and her attention to detail supreme.
She's recently combined her talents in education and baking to teach cookie decorating classes, partnering with Milkbar for a 90s themed cookie class and even more.
Networking Beyond the Green Gate

Our speed networking activity at our annual networking event led to conversations between different decades and generations of Visi alumnae. We're so glad you were able to join us!
If you have recently been featured in the news, share your link with us, and we may feature you in the next issue of Visi Views!
Georgetown Visitation has received notification of the following deaths in our community. We pray for them, their families, and loved ones.
Deaths
Condolences
Mary T. Hungerford Gaffney '58 on the death of her husband, Thomas Gaffney; Theresa Gaffney Testoni '81, Kelly Gaffney Noxon '85, and Kim Gaffney McCarthy '86 on the death of their father; Molly McCarthy '20 on the death of her grandfather; and Mary Pat Shea Gaffney '54 on the death of her brother-in-law

Kathy Carosi Beadnell '69 on the death of her aunt, Norma Carosi Goodwin '55

Lauren Miller '74, Clare Miller '76, Miriam Miller '79, Sheila Miller Dougherty '80, Lisa Miller '81, and Margaret Miller Rydzewski '85 on the death of their father, John Miller

Christy Goodrich Mooney '77 on the death of her husband, Steve Mooney, and Margaret Mooney Long '06 and Mary Grace Mooney '12 on the death of their father

Emily Skoda-Mount '04 on the death of her father, William Skoda

Anna Marutollo Royal '94, faculty member, on the death of her father, Frank Marutollo