Welcome to the Class of 2019, our newest alumnae to join the ranks of more than 6,000 wonderful women of faith, vision, and purpose!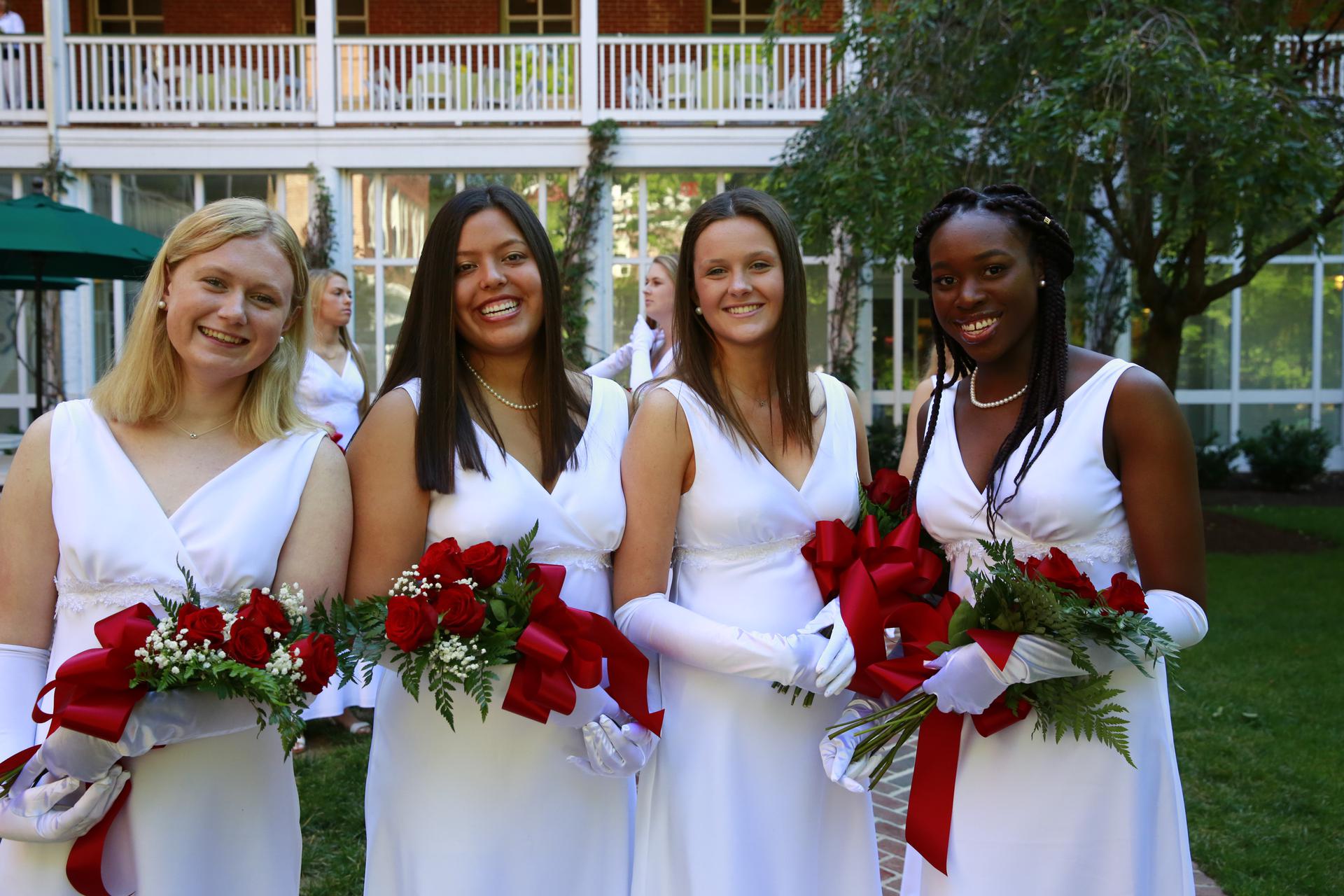 Salesian Theme of the Month
June: Gratitude
"And in gratitude we ought to be conspicuous, as true Daughters of our Blessed Father, who of all men in the world, was the fullest of gratitude and affability towards all sorts of persons."
- St. Jane de Chantal
June 13, 2019
6:30 PM
Lalor
July 18, 2019
6:30 PM
Lalor House
June 13: Alumnae Networking Event
Make the most of the Visitation alumnae network! Create new connections with other Visi alumnae at this community event. This is a wonderful way to promote yourself or your company or to meet alums who might help you find a job! RSVP via Paperless Post and reach out to Suzie Egan with questions.
Summer Mentor Program
Visitation's Summer Mentor Program matches alums in specific fields with college-age and recently graduated alums who are interested in careers in those areas. Interested in participating or being a mentor? Fill out this Google form to get started.
July 18: Caring for Aging Parents
Our first Lifelong Learning event this summer will focus on caring for our aging parents, as a panel of experts discuss healthcare, finances, and more. Do you have expertise in this topic? Reach out to Suzie  if you would be interested in sharing your knowledge at this panel discussion. Save the date, and look for a Paperless Post soon.
Maureen Davenport O'Connor '93 & Senam Adedze '19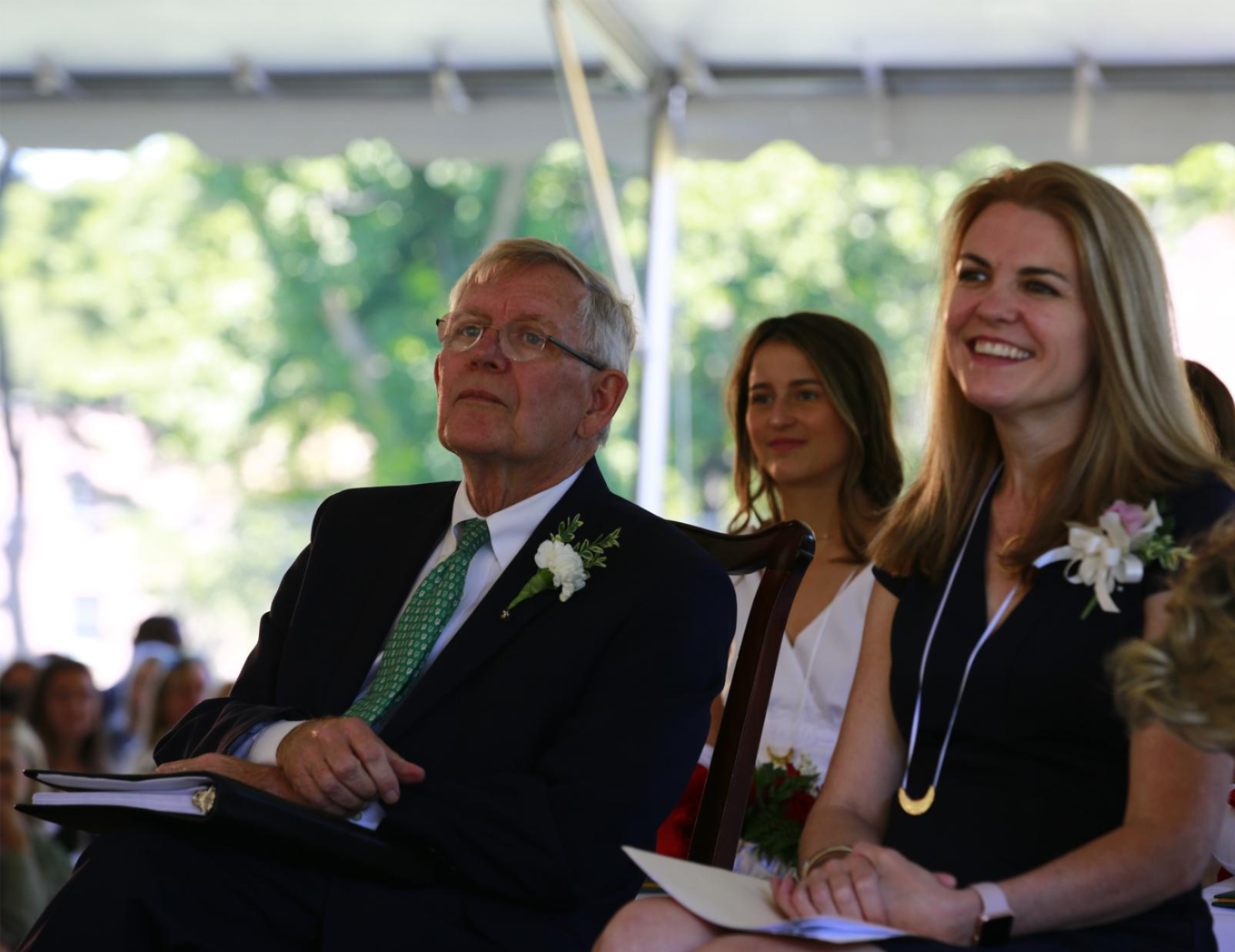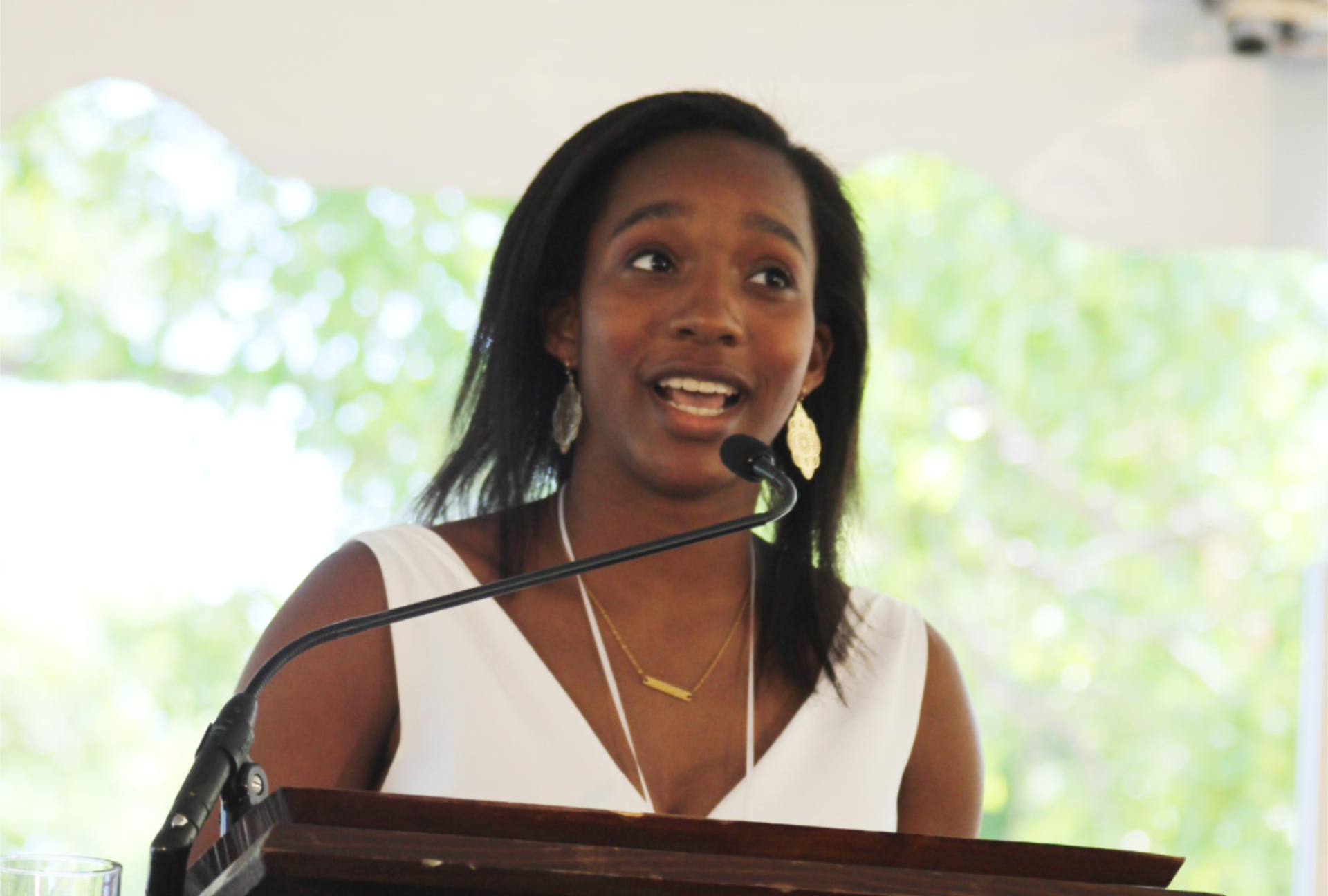 Maureen Davenport O'Connor '93 - current chief communications officer for KPMG, mother of four, and new member of the Visitation Board of Directors - was the keynote speaker at graduation this year. 
Maureen encouraged our newest alumnae to embrace three Little Virtues on their journey beyond the Green Gate: generosity, optimism, and kindness. Read her speech here.
Senam Adedze '19, senior class president, was chosen by her classmates as the student speaker for the event. A longtime leader of her class, Senam received a standing ovation before her speech, and after it was completed. 
She reflected on the Class of 2019's time together, and how it helped her to better know herself. Senam urged classmates to continue the journey to "be who you are and be that well" in college and create lasting, positive change. Read her speech here.
Celebrating Dan Kerns' Service to Visitation 

We're so grateful to the many alumnae, past parents, and former faculty who joined us on May 11 to celebrate Head of School Dan Kerns and his decades of dedication to our school. 
Alumnae Return for Diversity & Inclusion
Coffee and Conversation
On Sunday, May 19, the Alumnae Diversity and Inclusion Committee hosted "Coffee and Conversation" after the Salesian Community Mass. This event was attended by 50 alumnae and facilitated by Katrina Fludd '04, Senior Diversity and Inclusion Specialist at Princeton University and a member of Visitation's Board of Directors. Alumnae discussed the diversity, equity, and inclusion issues that are important to them. Based on these discussions, the Diversity and Inclusion Committee will develop priorities to inform future programming for alumnae. Do you have a question or comment, or want to get involved in the Alumnae Diversity and Inclusion Committee? Please email us at alumnae.diversity@visi.org.
Genevieve Ryan '07 was featured in the Forecast as one of their "Women Who Are Going Places" for her company, Real World Playbook.
If you have recently been featured in the news, share your link with us, and we may feature you in the next issue of Visi Views!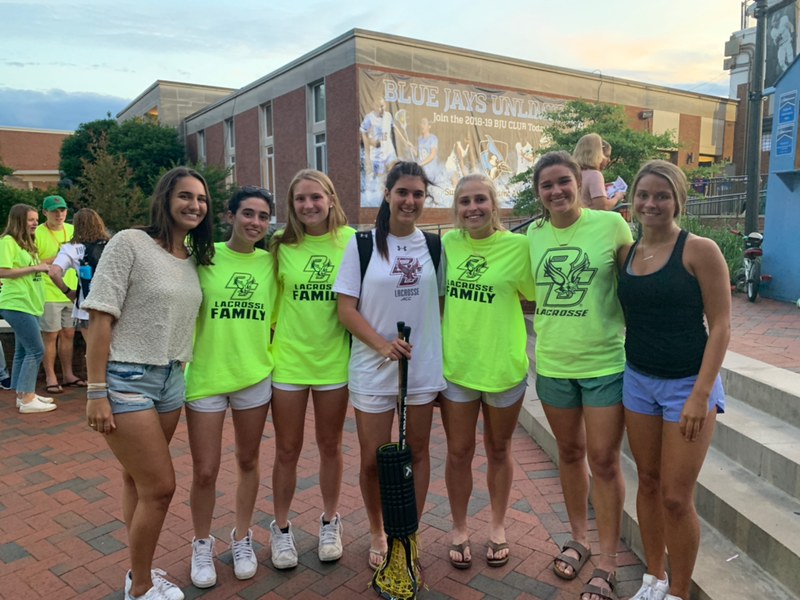 Sara O'Brien '18 played in the lacrosse National Championship for Boston College last month. Her Visi friends gathered to cheer her on.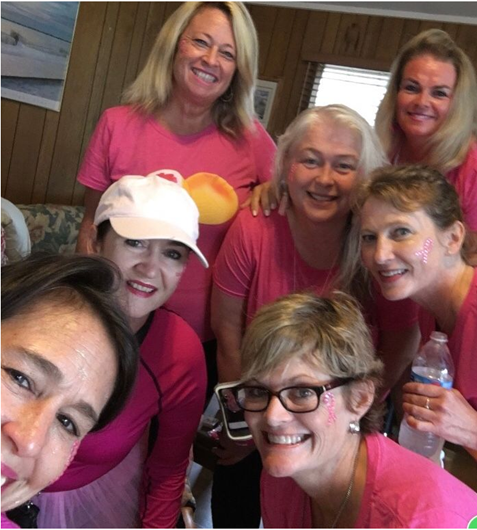 For the past three years, a group of 1984 Visi grads has been participating in the Dewey Goes Pink 5k run/walk, which raises money for the Delaware Breast Cancer Coalition. They will again participate the first weekend of October. Picture includes: Isabel Orgeira Ortiz, Susan Griffith Giuliani, Jackie Connolly, Beth McCarthy Gusler, Kathy Gill McDermott, and Jenny O'Connell.
Georgetown Visitation has received notification of the following deaths in our community. We pray for them, their families, and loved ones.
Deaths
Emilie Porto O'Sullivan JC '61

Patricia Telles-Irvin '73
Condolences
Barbara Grazzini '62 on the death of her brother, Peter Grazzini

Cynthia Telles Waz '70 on the death of her sister, Patricia Telles-Irvin

Kathy Horgan '73 and  Mary Beth Horgan Wagener '77 on the death of their mother, Claire Horgan

Nancy Beyer Abod '74, Teresa Beyer Veith '76 on the death of their mother Joan Beyer, and Jackie Veith Shooshan '01, Taryn Veith '03, Eileen Veith Leboff '06 on the death of their grandmother

Adriene Van Edwards Jordan '79 on the death of her mother, Ellen Van Edwards

Mary Beth Broring Mackey '85 on the death of her mother, Shirley Broring

Marybeth Manfreda '93 on the death of her father, Richard Manfreda

Veronika Pettey '17 on the death of her grandfather, Peter Konieczny