Salesian Theme of the Month
May: Hospitality
"Ought we not to love dearly the neighbor, who truly represents to us the sacred person of our Master? And is this not one of the most powerful motives we could have for loving each other with an ardently burning love?"
- St. Francis de Sales
Join us for Salesian Community Mass on
May 19 in the Chapel.
May 11: Mass and Celebration of Dan Kerns' Service to Visitation
Join this community-wide Mass and celebration of Dan Kerns in his last year as Head of School. Mass at 5 p.m. will be followed by a reception in the Quad at p.m. RSVP here. 
June 13: Alumnae Networking Event
Meet and network with other Visi alumnae at this community event. This is a wonderful way to promote yourself or your company! Keep an eye out for a Paperless Post with more details or reach out to Suzie Egan with questions.
Summer Mentor Program
Visitation's Summer Mentor Program matches alums in specific fields with college-age and recently graduated alums who are interested in careers in those areas. Interested in participating or being a mentor? Fill out this Google form to get started.
Alumna Profile: Megan Lucey Rounsaville '99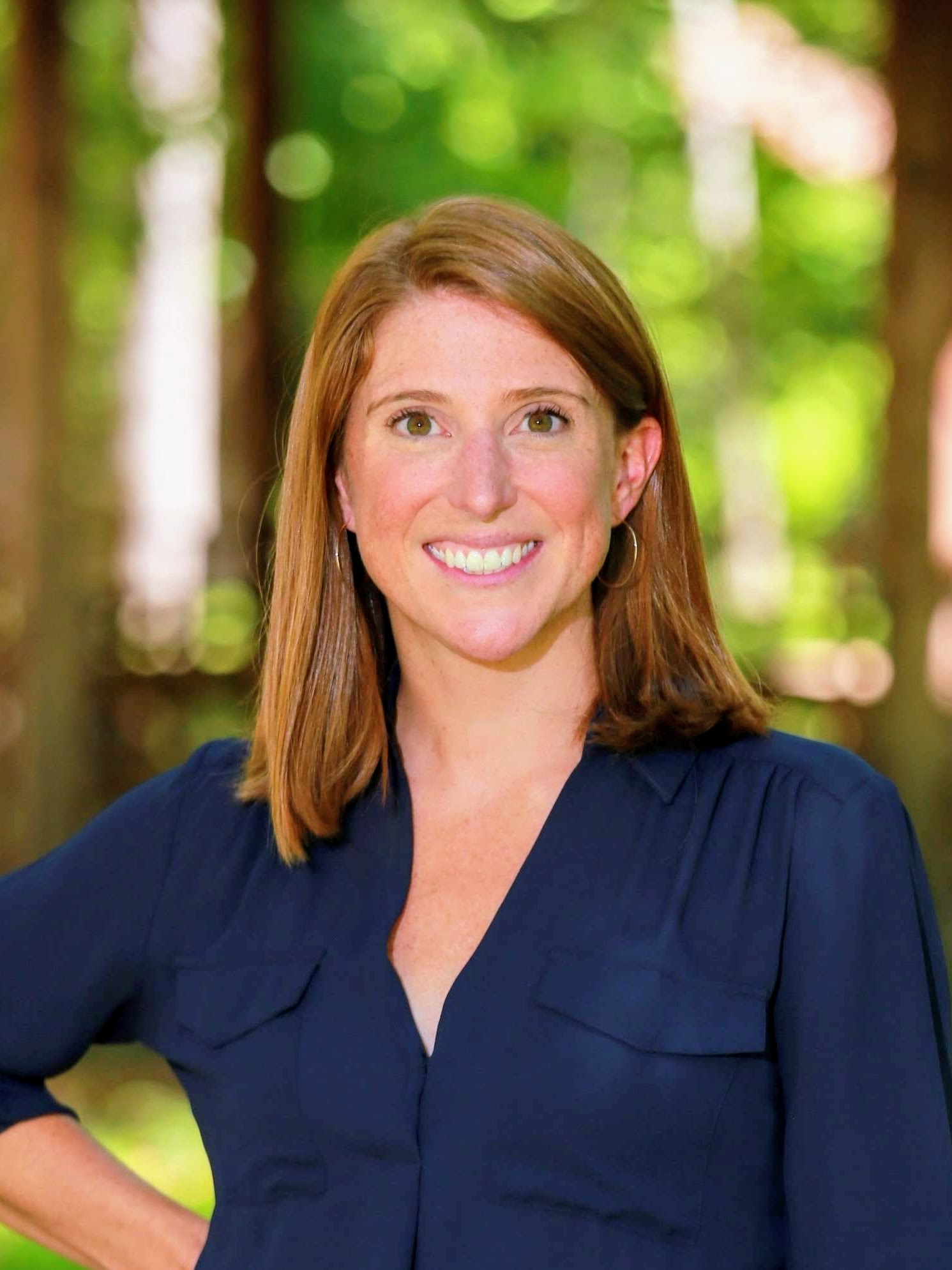 Past Alumnae Board Chair Megan Lucey Rounsaville '99 received the Margaret Mary Sheerin Award at her 20th reunion this past weekend, honoring her commitment and dedication to Visitation since graduation. 
Right after her graduation from Loyola University with a bachelor's degree in elementary education, she started serving on our Alumnae Association Board, coaching our varsity softball team, and teaching first grade at Our Lady of Victory, just blocks away. Her commitment to Visitation grew from there.
Read more about Megan, and the story of how she chose to come to Visitation, here. 
Teddy Bear Tea - April 13

More than 100 alumnae returned to Visitation on a warm, sunny Saturday for our annual Teddy Bear Tea! Kids took over the Quadrangle, playing music and dancing, making new friends, and having their faces painted while parents and grandparents caught up with one another. You can download photos from the day on our SmugMug site. 

Career Day brought nearly 60 alumnae back to campus to share their career journeys with our junior class. Participating in small group panels, they answered questions about college, how their Visitation education impacted their careers, and what the day-to-day looks like for them now. You can see more photos here.

During Reunion, over 375 alumnae returned to 35th Street. Women came from near and far, representing 28 different states. Members of the Class of 1969 celebrated their 50th Reunion, while a remarkable 49 alumnae from the Class of 2009 came for their 10th Reunion (our highest class attendance this year!). View more photos here.
If you have recently been featured in the news, share your link with us, and we may feature you in the next issue of Visi Views!
How do you celebrate turning 40? With a bunch of your Visitation classmates in Jamaica. Katie Brant Krantz, Abby Wimsatt Schulten. Brigid Nealon Calamis, Molly O'Connell Bruno, Adrienne CopePeraza, Kelly Harris Keliher, Julie Feddeman Turco, Michelle Whitty Connolly, Moira Holliday McCarthy, Christina Dugan, and Jen Becker Denney (all '97) celebrated together this spring.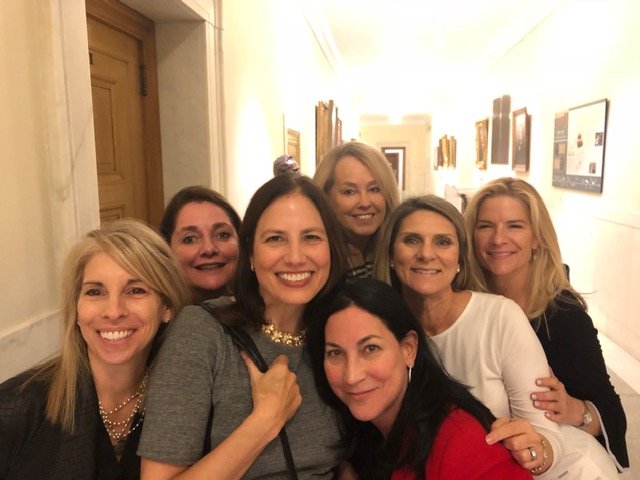 Members of the class of '83 visited the Supreme Court. L-R: Lisa Natoli Draddy, Heather Murphy, Mary Ruppe Nash, Alice Richardson Boyle, Kelly Hannan Leonard, Maura Molloy Kane and Betsy Sheehy.
Georgetown Visitation has received notification of the following deaths in our community. We pray for them, their families, and loved ones.
Deaths
Jane Maloney Stanton JC '47

Mildred "Millie" Goods JC '53

Frances Firor Greco JC '54

Teresa Bishop Gardiner '55, JC '57

Carol Cunningham Foley '48

Jean Fee DiPaola '61
Condolences
Mary Jo Hobbs Williard JC '48 and Anne Prendergast Gibbs JC '49 on the death of their cousin, Frances Firor Greco JC '54

Betty Goods Kraft JC '54 on the death of her sister Millie Goods JC '53

Jane Fee Baker Apollony '61 on the death of her sister, Jean Fee DiPaola '61  and Linda DiPaola Esquivel '94 and Andrea DiPaola Cordova '98 on the death of their mother

Mary Gardiner '81 on the death of her mother, Teresa Bishop Gardiner '55, JC '57

Eleni Colevas Shipe '83, on the death of her father, Prokopes "Peter" Colevas

Kathleen Reed '88 and Kelly Reed Saturno '89 on the death of their father, G. Richard "Dick" Reed

Leena Moore Donaldson '93, on the death of her father, Howard Lee Clark

Ana Maningas Zuck '95, on the death of her mother, Lydia Maningas

Kerry McCarthy Carden '03 and Tiff McCarthy '05 on the death of their mother, Rosalyn McCarthy