Salesian Theme of the Month
April: Joyful Optimism
"Have Jesus always for your patron,
His Cross for a mast on which you must spread your resolutions as a sail.
Your anchor shall be a profound confidence in Him, and you shall sail prosperously."
- St. Francis de Sales
Join us for Salesian Community Mass on April 28 at 10 a.m. in the Nolan Center, as part of Reunion events.
Take a moment of quiet reflection and sign up for Adoration before the Blessed Sacrament on First Fridays in Visitation's Chapel.
Alumna Profile: Jamie Adasi '06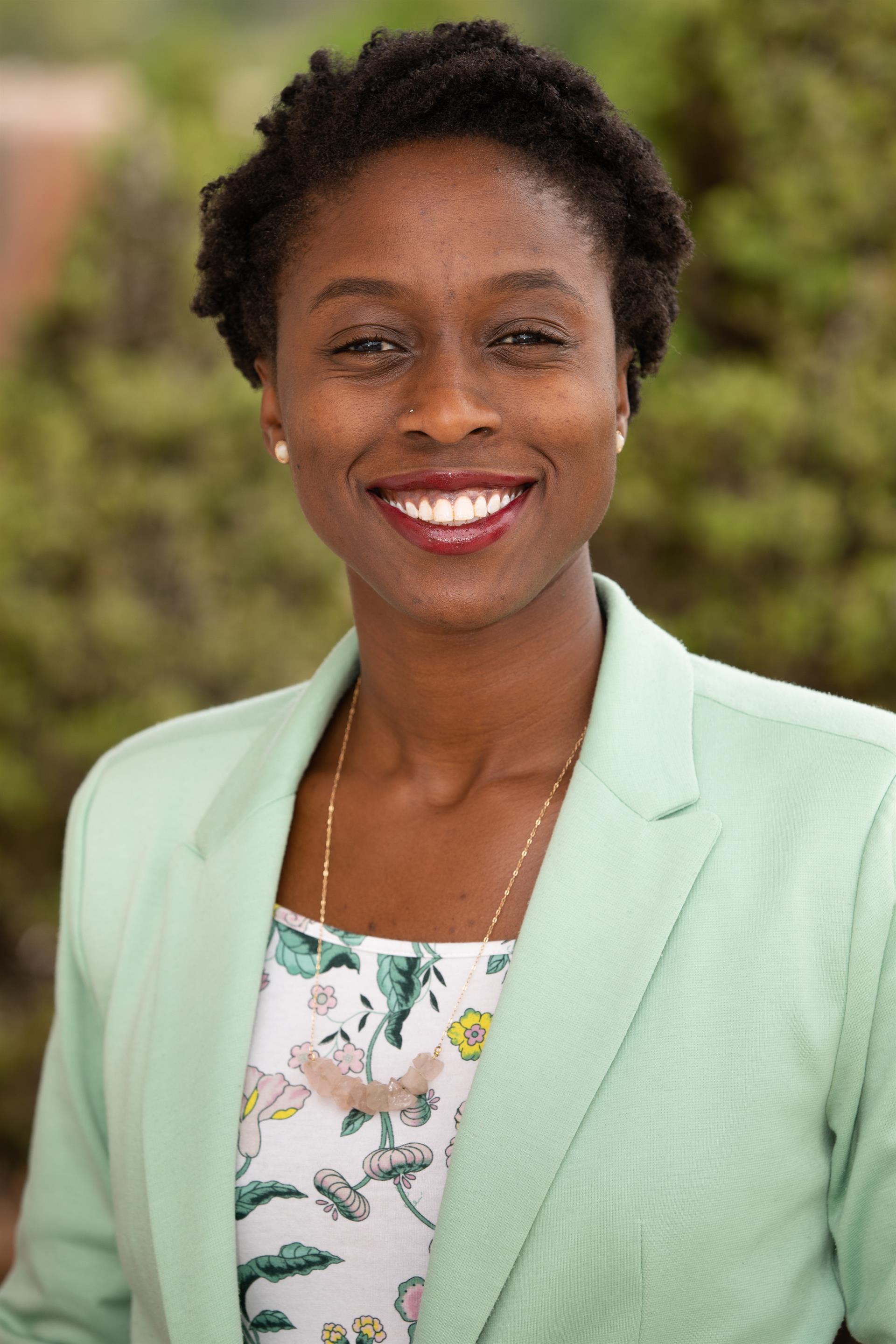 Jamie Adasi is a conscious entrepreneur, director of faith and spirituality at the Mental Health Center of Denver, writer, speaker, and owner of Jamie Adasi Consulting, LLC. As a first-generation Nigerian-American and graduate of Visitation, Jamie's mission is to help people create the lives they desire through her practical and spiritual teachings.
Starting in high school, Jamie began her self-reflective work educating others about multicultural and social justice issues affecting the nation. Yesterday, she spoke at our 17th annual Diversity Day - an event she once helped plan as a student - about how to use Salesian Spirituality as a tool for social justice. 
Alumnae Book Club: "The Heart is a Lonely Hunter"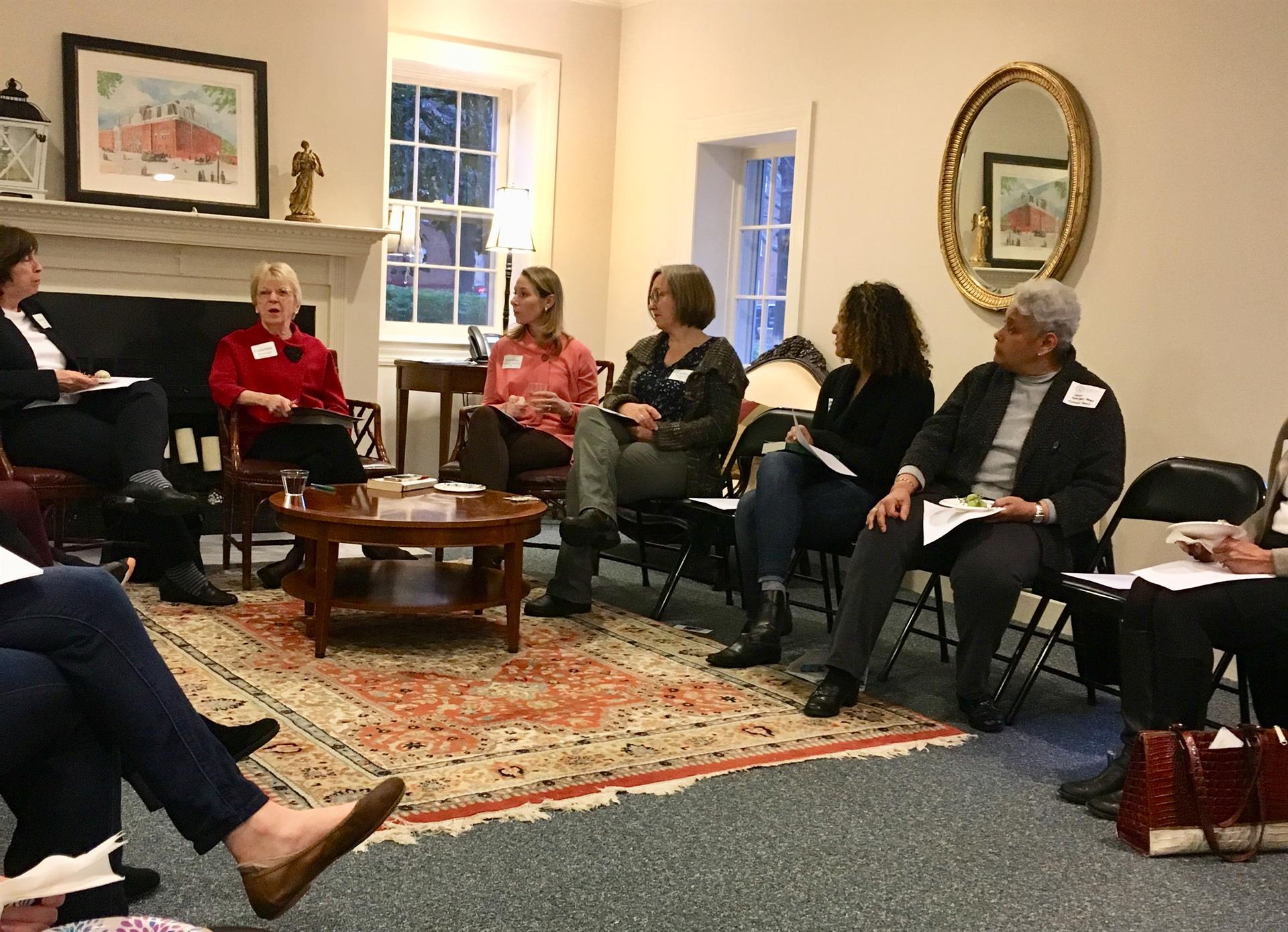 Nearly 30 alumnae came together for our second alumnae book club, discussing Carson McCuller's "The Heart is a Lonely Hunter" with former English teacher Catherine Mattingly. With participation both over the phone and in person at Lalor House, the conversation lasted well into the evening.
If you have recently been featured in the news, share your link with us, and we may feature you in the next issue of Visi Views!
Georgetown Visitation has received notification of the following deaths in our community. We pray for them, their families, and loved ones.
Deaths
Condolences
Sara Hines '66 on the death of her husband Arnold O'Donnell, and Peggy O'Donnell '72, Ann O'Donnell Greenberg '74, Mary Catherine O'Donnell '75, and Sheila O'Donnell Conley '77 on the death of their brother, Ann Marie Greenberg Tolman '00 and Kathryn Greenberg Matisick '02 on the death of their uncle, and Suzanne Hines Siegel '64 and Melissa Hines '69 on the death of their brother-in-law

Anne Williams '68 on the death of her mother, Jeanne Williams

Missy Beuchert '71, Mary Beth Beuchert Klotz '73, Ann Beuchert Massey '77, Kathy Beuchert Kehoe '80, Meg Beuchert Jones '84 on the death of their mother Mae Beuchert, and Anne Glassie Ciriello '04, Meghan Kehoe '08, Lucy Beuchert '10, Sammi Massey '10, and Lilly Kehoe '11, on the death of their grandmother.

Mary Alice Covington '71 and Joan Aburrow '74 on the death of their mother, Margaret Aburrow

Mary Ellen Spaniol Reed '73 and Annie Spaniol Paul '81 on the death of their sister, Meg Spaniol

Alice Shannon Hock '89 on the death of her mother, Barbara Shannon

Mary Bray '95 on the death of her father, William Bray

Amanda Kircher '07 on the death of her mother, Terry Kircher