Salesian Theme of the Month
March: Patience
"What we need is a cup of understanding, a barrel of love, and an ocean of patience."
- St.Francis de Sales
Join us for Salesian Community Mass on March 17 at 10 a.m. in the Chapel of the Sacred Heart.
Take a moment of quiet reflection and sign up for Adoration before the Blessed Sacrament on First Fridays in Visitation's Chapel.
March 21: Alumnae Book Club
Alumnae and past parents can participate either remotely or in-person for our exciting March Book Club. Join former English teacher Catherine Mattingly and chair of the English department Laurie Collins Quirk '74 for a discussion of Carson McCullers' "The Heart is a Lonely Hunter." 
April 6: Alumnae & Past Parent Reception - Seven Brides for Seven Brothers
Calling all past techies, actresses, and supportive theater families - on April 6 at 5 p.m., there will be a reception in Lalor House in advance of the evening performance of "Seven Brides for Seven Brothers." RSVP to Suzie Egan, and purchase your performance tickets here!
April 11: Lenten Soup & Stations
Join alumnae, the Sisters, parents, students, faculty to pray the Stations of the Cross. Children are welcome! The evening begins with a simple soup supper at 6 p.m. in the Dining Room followed by prayer. RSVP here by April 5.
April 13: Teddy Bear Tea
Bring your little ones to campus for our Teddy Bear Tea! We'll have kid-friendly fun and activities for you and your family to enjoy while you catch up with friends and classmates. Held in the Quadrangle, there's plenty of room to run  - and your children can bring their favorite stuffed pal to play. A Paperless Post will be shared soon.
April 26 - 28: Reunion (4s and 9s)
Kick off Reunion weekend by participating in Career Day on campus, then join in on all the reunion festivities! Don't forget to make your reunion gift to support the Visitation Annual Fund and help your class earn the highest participation.  
Alumna Profile: Meg Foreman '84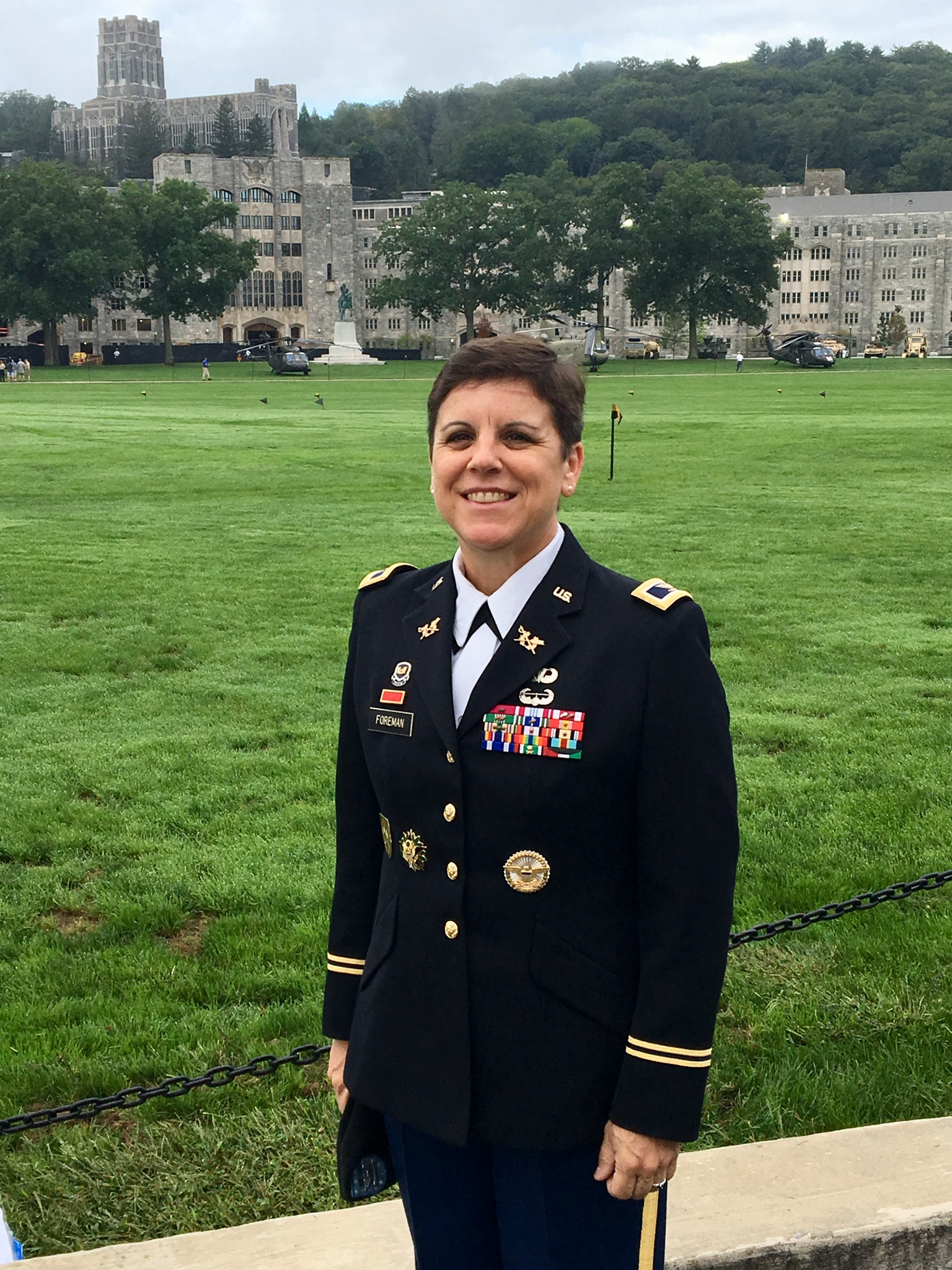 Meg Foreman '84 says that without Visitation, she would not have felt as confident when she headed off to West Point after graduation.
And today, she's finding that the wise words of St. Francis de Sales - to "be who you are and be that well" - are guiding her as she continues to discern her next steps following her retirement from the Army a few years back.
Meg recently visited campus with her service dog, Mickey, to bring a little cheer on the last day of exams for students. 
Florida Alumnae Gatherings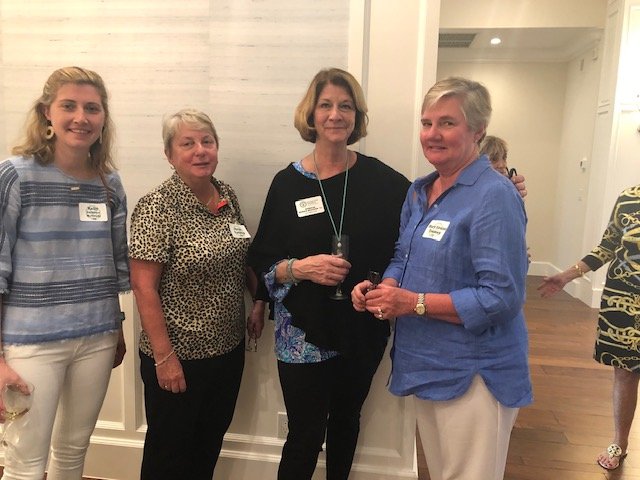 Alumnae throughout Florida traveled to Jupiter and Naples at the end of last month to gather with our advancement team and special guest Head of School Dan Kerns. Thank you to our hosts, Susan Fusaro Imbert JC '64 and Pat McAndrews Connell '60! See the fun here.
If you have recently been featured in the news, share your link with us, and we may feature you in the next issue of Visi Views!
Georgetown Visitation has received notification of the following deaths in our community. We pray for them, their families, and loved ones.
Deaths
Sr. Mary Bernardine Ferguson, VHM  JC '47

Anne Tribert Dinan JC '57
Condolences
Marina Galitzine Carney '54 on the death of her husband, Peter Carney

Sherry Colliton '68, Mary Kay Colliton '81, and Terry Colliton '83 on the death of their mother, Peggy Colliton

Mary Ellen Lynch Comisso '84 on the death of her father, Thomas Lynch

Margaret Ponds Pearson '85 on the death of her sister, Deborah Ponds, and her brother, John 

Ponds

Melinda Ball '06, on the death of her mother, Judy Ball

Cara Baldini '09 on the death of her grandmother Sylvia Baldini, and Liz Spicci Baldini '76 on the death of her mother-in-law

JoJo Draddy '21 on the death of her grandmother, Patricia Draddy, and Lisa Natoli Draddy '83 on the death of her mother-in-law

Dino D'Agata, faculty member, on the death of his nephew, Daniel Pelosi

Claire Brinkmann, faculty member, on the death of her mother, Jane Le Frêche