Salesian Theme of the Month
February: Faithfulness
"The foundation on which you are to support your faith lies in three points:
God is all-wise; God is all-good; God is all-powerful and He loves you!"
- St. Jane de Chantal
Join us for Salesian Community Mass on February 17 at 10 a.m. in the Chapel of the Sacred Heart.
Take a moment of quiet reflection and sign up for Adoration before the Blessed Sacrament on First Fridays in Visitation's Chapel.
Travel Opportunity: Pilgrimage to Annecy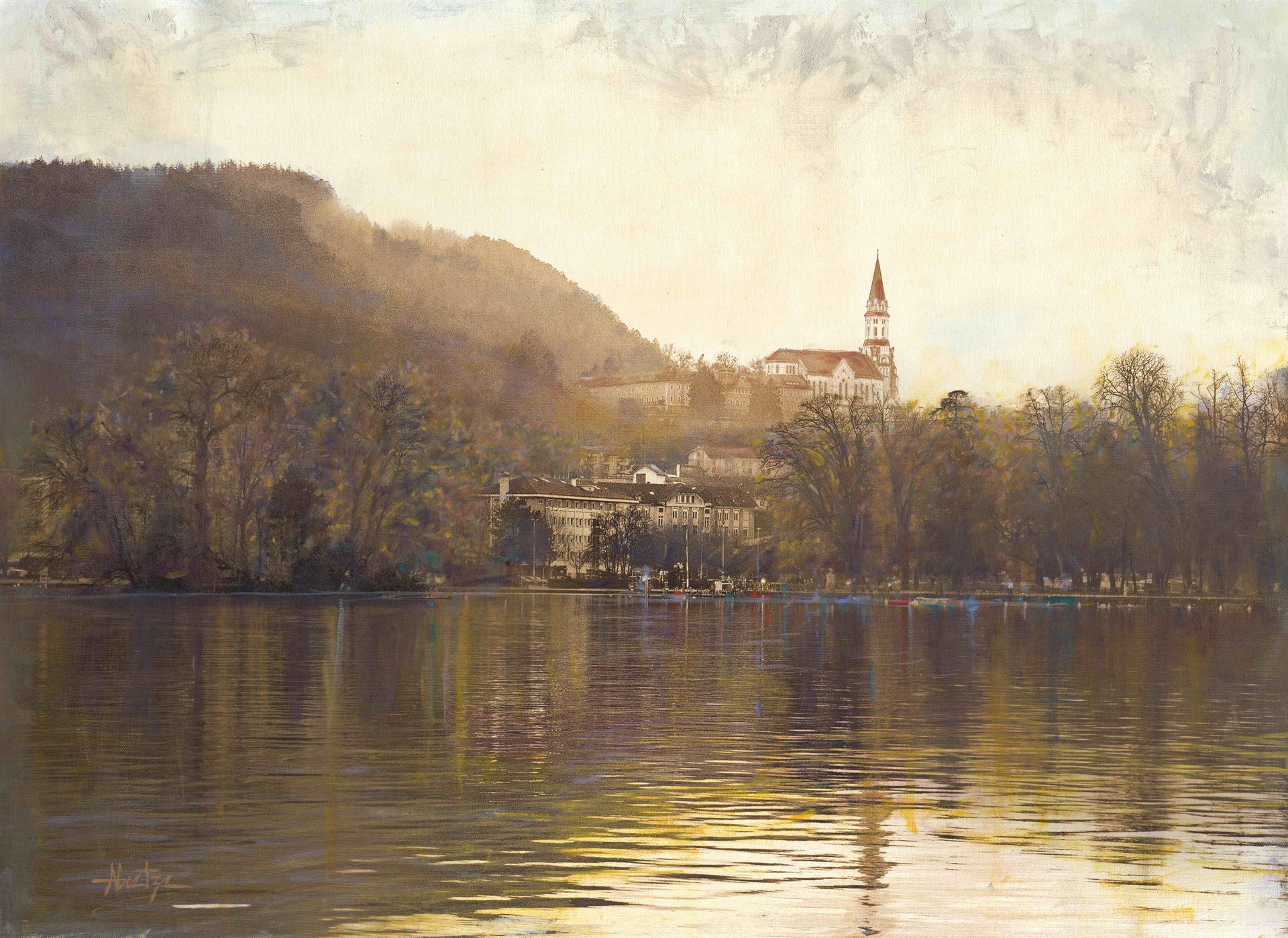 This summer, Visitation schools have the opportunity to participate in a pilgrimage to Annecy, France, developed by the Sisters of the Visitation. Georgetown Visitation, alongside our sister schools in Mendota Heights and St. Louis, invites you to join us as we journey in the footsteps of our founders. 
You can review the brochure here, and reach out to Olivia Wills Kane '85, Director of the Salesian Center, to express interest and learn more. 
Alumna Profile: Claire O'Rourke '03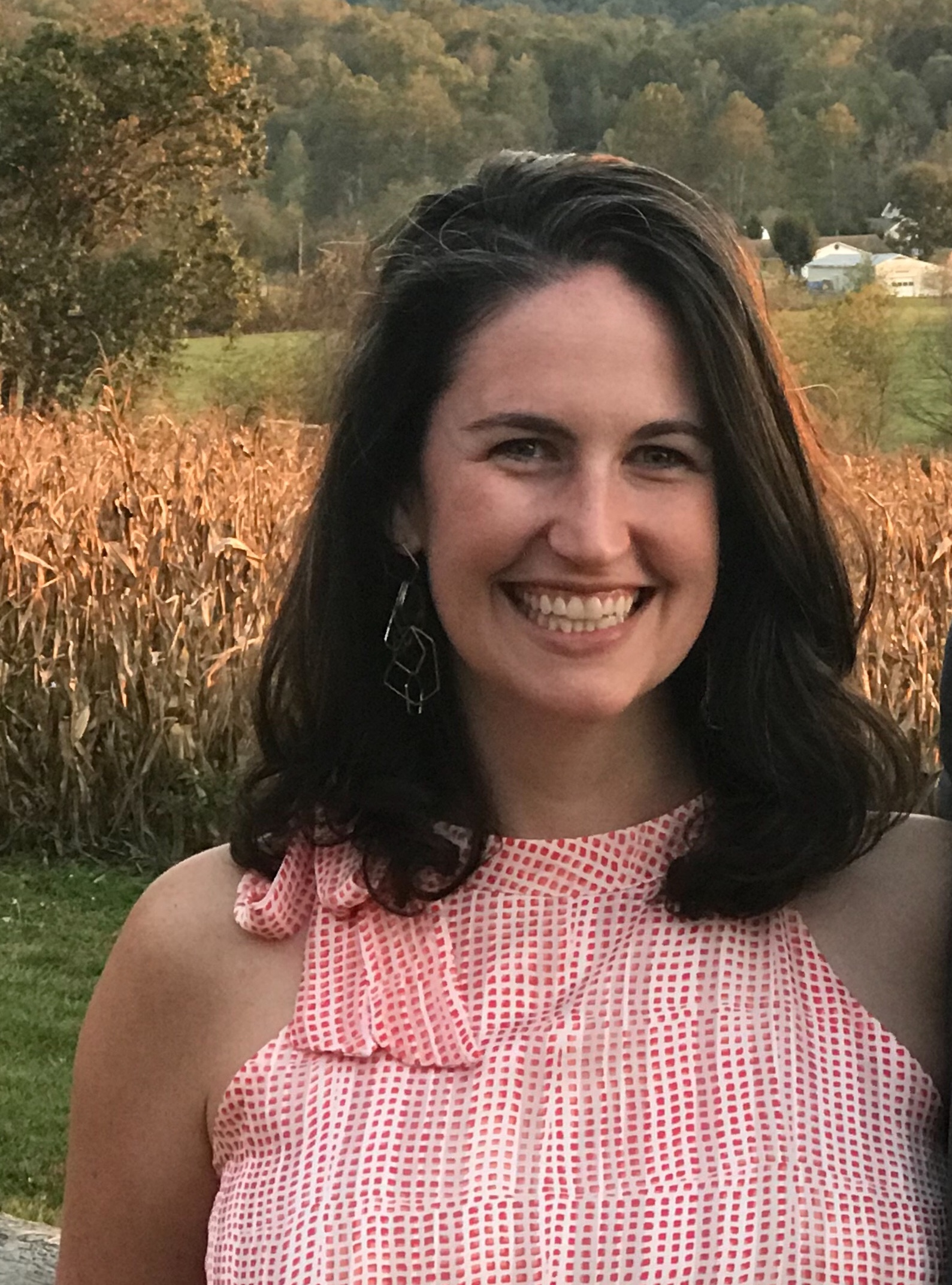 Claire was in the final steps of planning her wedding with one big to-do left: getting her marriage license for D.C. But Claire and her fiancé Sam found that- with just one week left until their big day - in the face of the government shutdown, issuing marriage licenses had been deemed non-essential.
Her Visitation education - and the friends she made here - prepared her to make a plan that would enact change. 
Read more to find out how Claire faced this challenge, and how Visitation is a thread throughout her story. 
Dr. Barbara McGraw Edmondson Announced as Next Head of School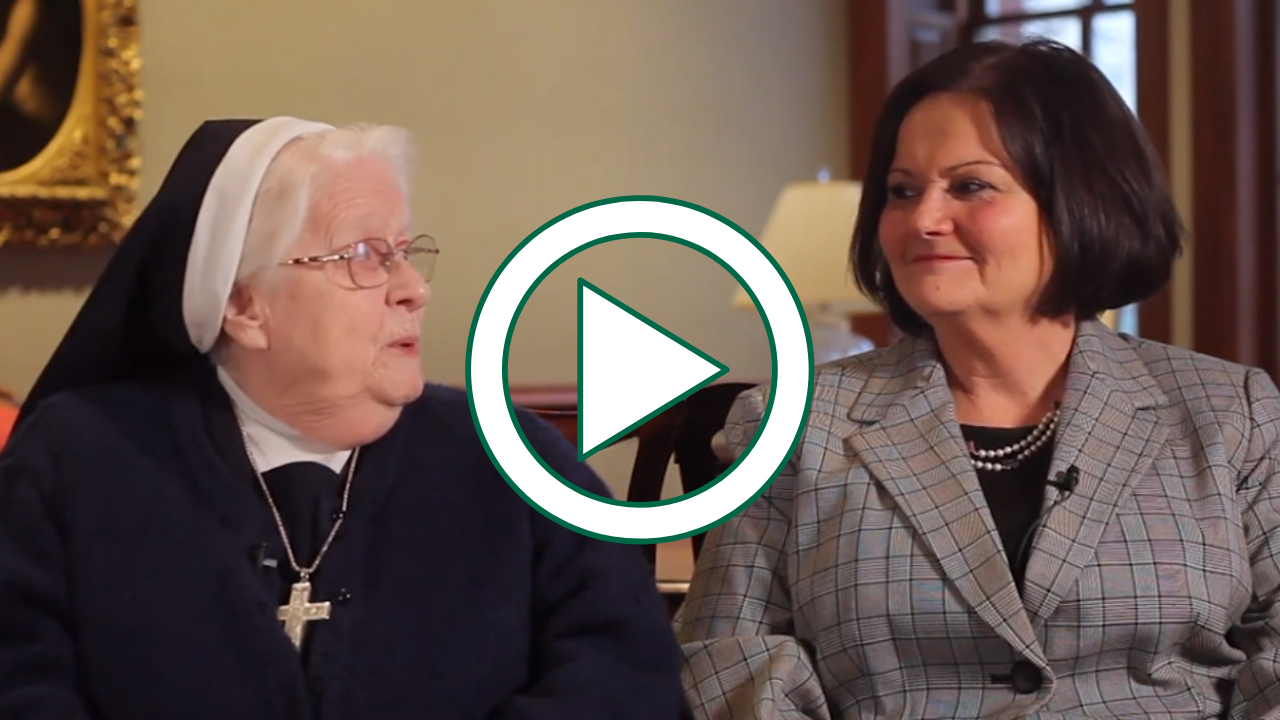 On Thursday, January 17, the Board of Directors announced Visitation's next Head of School: Dr. Barbara McGraw Edmondson. Dr. Edmondson is currently the Chief Leadership and Program Officer at the National Catholic Educational Association (NCEA); in that role, she oversees the development of a vision for Catholic school education in the United States. Read more here. 
Diversity & Inclusion Community Conversation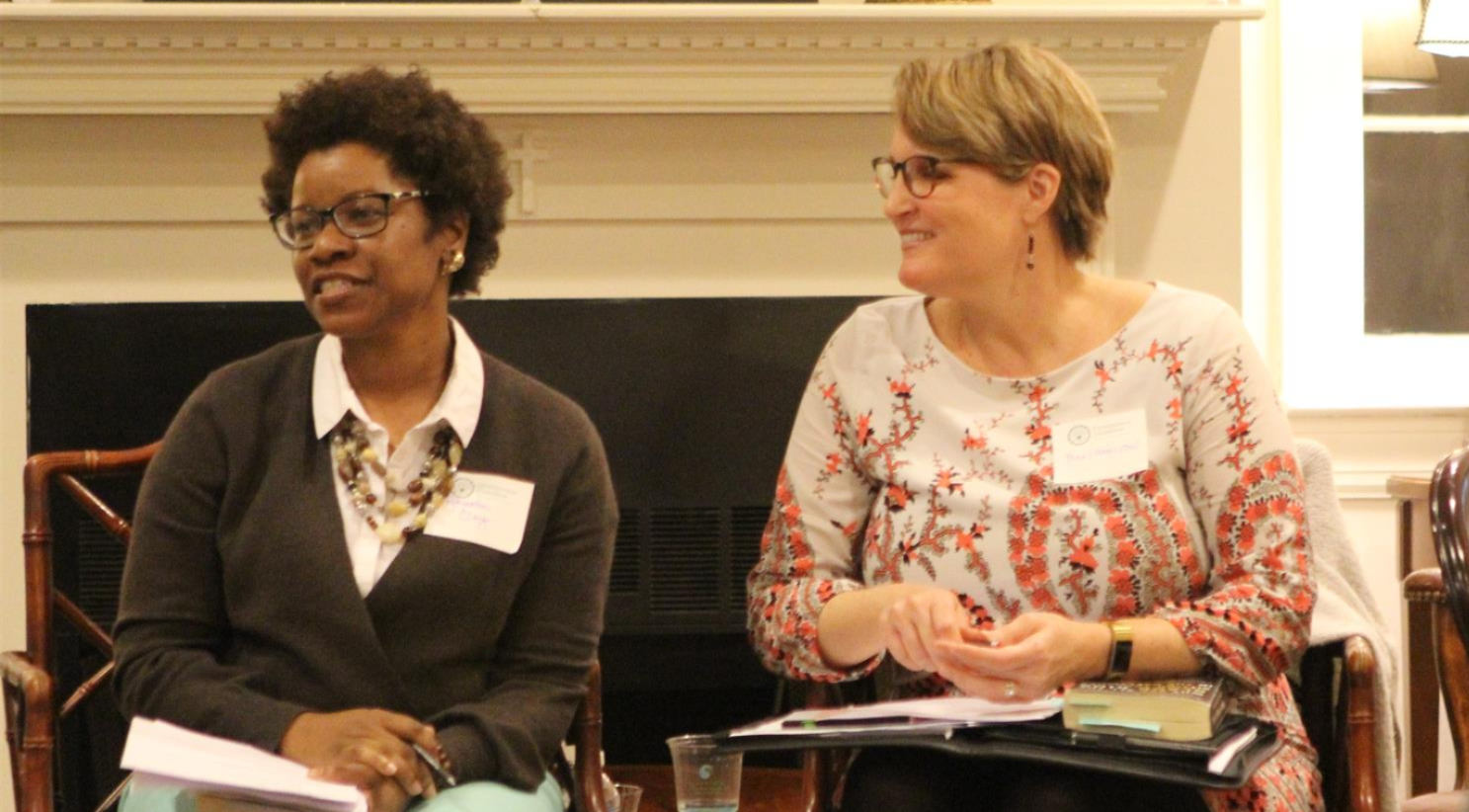 The Diversity & Inclusion Committees of the Alumnae Board, Board of Directors, and Parents' Association co-hosted a book discussion on "Why Are All the Black Kids Sitting Together in the Cafeteria? And Other Conversations About Race" by Dr. Beverly Daniel Tatum last night. Director of Student Activities Raynetta Jackson-Clay and English teacher Peggy Judge Hamilton '85, who host a monthly professional learning community for faculty and staff reading this book, led current parents, past parents, and alumnae in the reflection. 
If you have recently been featured in the news, share your link with us, and we may feature you in the next issue of Visi Views!
Georgetown Visitation has received notification of the following deaths in our community. We pray for them, their families, and loved ones.
Deaths
Dorothy Johnson Andrews '43, JC '45

Maurine Bulow Buettner '66

 
Condolences
Peggy Wilson Cosgrove '49 and Donna Wilson Slingluff '54 on the death of their brother, Littell Wilson

Elaine Carpenter Quasebarth JC '50 on the death of her husband, Werner Quasebarth

Marina Galitzine Carney '54 on the death of her husband, Peter Carney

Cathy O'Brien Shea JC '56 on the death of her husband, Michael Shea, and Helen Shea McKenzie '81 and Kathleen Shea Guzzetta '82 on the death of their father

Barbara Bulow Dwyer '57 on the death of her sister, Maurine Bulow Buettner '66, and Katherine Mullally '76, Mary Mullally Riley '83, Anne Mullally Lesage '89, and Kathleen Dwyer Mayglothling '90 on the death of their aunt

Judy Ball Scanlon JC '62 and Katherine Ball Ross '61 on the death of their brother, Frederic Ball

Betsy Balderston O'Day JC '64 on the death of her brother, Mike O'Day

Elise Conley Murphy '65, Liz Conley Roberts '71, Margaret Conley Thalenberg '75, Kat Conley Kirkpatrick '77, and Christine Conley Evans '84 on the death of their mother, Dorothy Johnson Andrews '43 & JC '45, and Mary Anne Johnson Blatzheim '50 and Terry Johnson Matan '59 on the death of their cousin

Alisa Maganzini Burrows '79 on the death of her father, Dr. Herman Maganzini

Helene O'Neil Shere '79, Ann O'Neil Gradowski '81, and Jane O'Neil Wieder '84 on the death of their mother, Helene O'Neil, and Molly Gradowski Herrera '07 on the death of her grandmother