For those who may be new, Visi Views is our monthly newsletter for alumnae, their families, and other Visitation community members to share upcoming opportunities and events, stories of our incredible alumnae, and news from our Alumnae Office. 
Salesian Theme of the Month
September: Holy Friendship
"You must grow in love by means of the root, rather than the branches."
- St. Francis de Sales
Join us for Salesian Community Mass on September 16 at 10 a.m. in the Nolan Center.
Take a moment of quiet reflection and sign up for Adoration before the Blessed Sacrament on First Fridays in Visitation's Chapel.
September 11: Salesian Friends Group
Sister Mary Berchmans '48 & '50 and Sister Loretta Fahey lead a monthly discussion with alumnae, current and former parents, faculty, and Sisters to explore the teachings of our founders and share more about the Salesian charism. This year, they're reading Madame de Chantal, an engaging portrait of our strong, loving patroness. Dates and details linked here!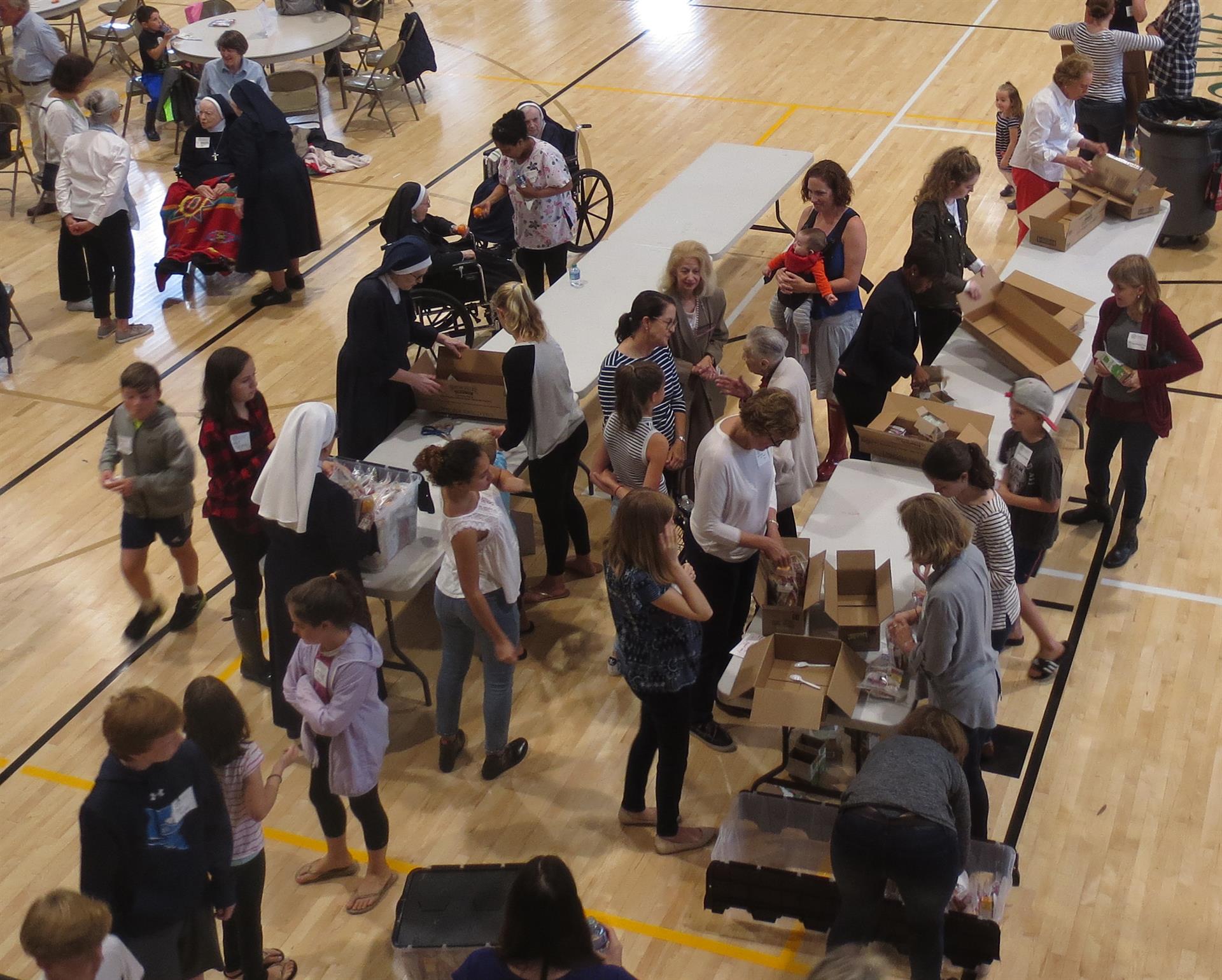 October 8: Alumnae Day of Service
We invite you and your families to join us in the service of others as we assemble meal kits for homeless shelters. Last year, we put together 1,000 meal kits. Look out for a Paperless Post invitation to RSVP!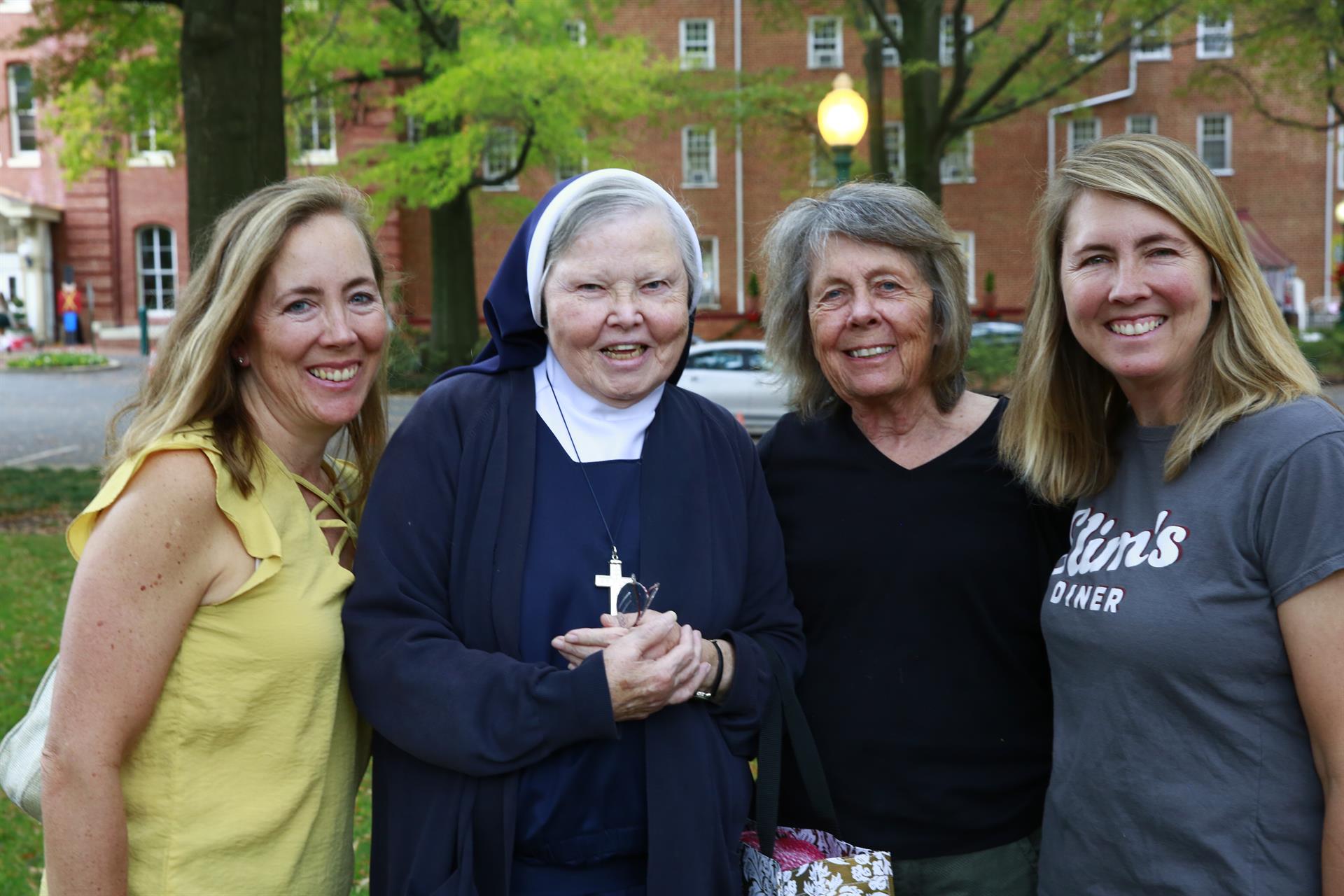 Esprit de Noel: November 2-3
Get ready to celebrate this annual tradition and support the Visitation Annual Fund! We'll once again be hosting a happy hour in the Bistro for alumnae and friends on Friday night, and we look forward to sharing those details soon. For now, save the date for Esprit!
Coming soon to a city near you: 
October 17 - New York City
October 21 - Los Angeles
October 22 - San Francisco
If you live in one of those locations, look for more details via Paperless Post in the coming weeks! If you've recently moved to NYC, L.A., or San Francisco, please let us know so we can send you the information.
Alumna Profile: Eboné Gaskins '03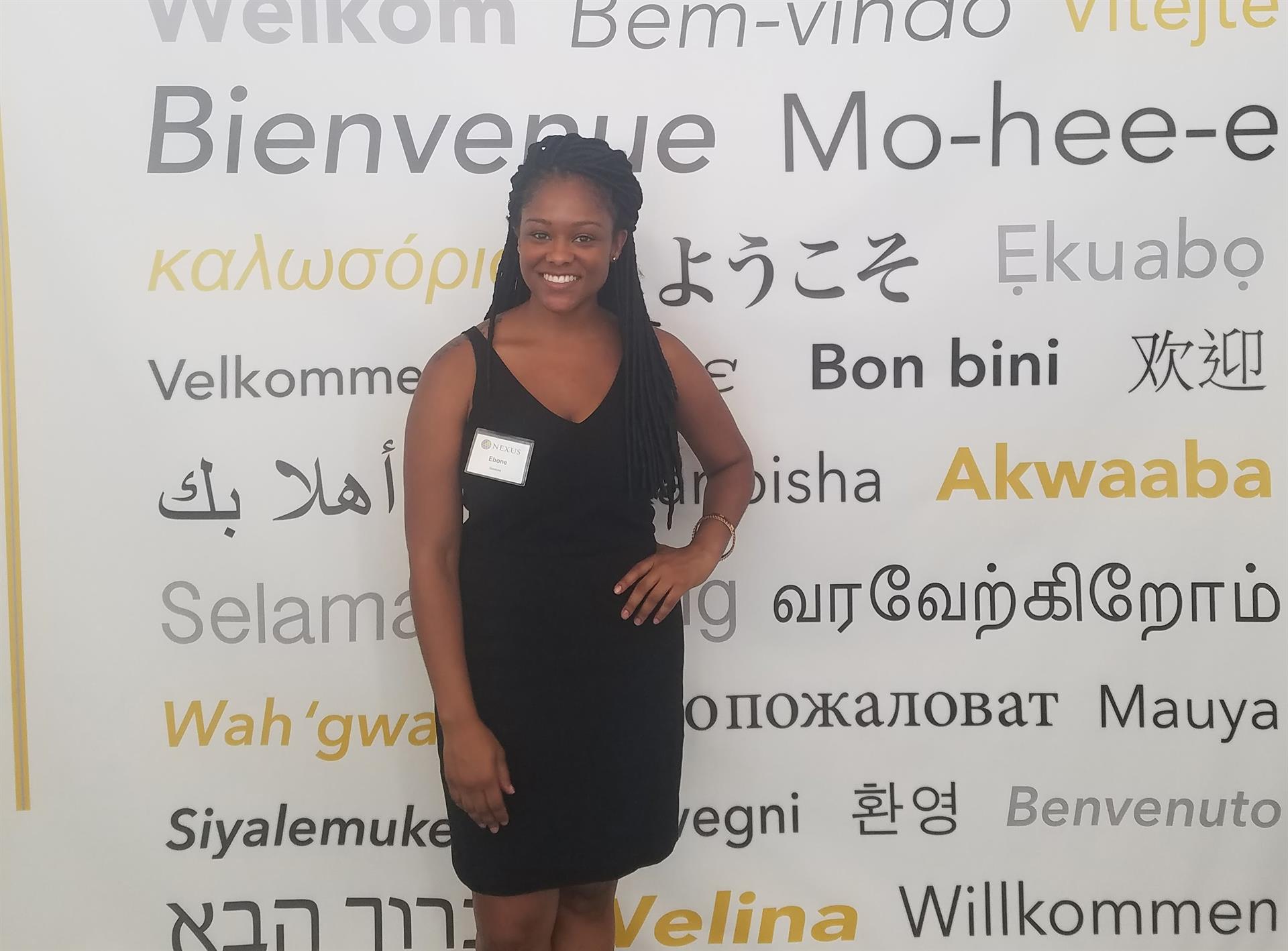 Eboné Gaskins '03, alongside Vanessa Byard Crane '95, is one of our fearless leaders of the New York alumnae chapter. "Having the community here in New York is a great asset for professional and social networking," she said. 
Read our Q&A with Eboné here. If you live in New York, we hope you can join us at the University Club on October 17 at 6:30 p.m. to gather as a Visitation community with special guests from the Alumnae office!
Work-Life Balance Panel
Finding the right balance between priorities like your career, self-care, and your family and friends can be difficult. Thank you to Kelley Hempson Brown '92, Jackie Hamm Aldrette '97, Natasha Williams Zech '95, Vivian Garcia-Tunon '98, Kathleen "Kitty" Wach '82, and Mehrnaz Momenian Millwater '00 for sharing their strategies for success! We're grateful to the many alumnae who attended our event to learn from our panelists, and are excited to share some of the key takeaways here! 
If you missed the livestream, check out the recording here.
We're working to expand the Lifelong Learning program this school year. Can't wait to share more!
If you have recently been featured in the news, share your link with us, and we may feature you in the next issue of Visi Views!
Georgetown Visitation has received notification of the following deaths in our community. We pray for them, their families, and loved ones.
Deaths
Caroline Owings Hallinan '47 & JC '49

Mary Ebel '53

Patricia Moore Trapani JC '55

Sallie Ann Curtin Cantor '55

Sharon Egan Katula '82

Rodolfo Herrera, Former Facilities Staff
Condolences
Eileen "Connie" Moore Coughlin JC '52 on the death of her sister, Patricia Moore Trapani JC '55

Kate Egan Winslow '79, on the death of her sister Sharon Egan Katula '82; Shannon Egan '11 and Kaely Egan '13 on the death of their aunt, and Suzie Koones Egan '79 and Tita Lewis Egan '80 on the death of their sister-in-law 

Maura Molloy Kane '83, Meghan Molloy McCaleb '84, Molly Molloy Franke '87, Monica Molloy Mastal '88, and McNevin Molloy Morris '98 on the death of their father, James Molloy; Kate McCaleb '13 and Maggie Molloy '15 on the death of their grandfather

Katie Stranix Bachman '05 on the death of her daughter and Regina Stranix, Board of Directors, on the death of her granddaughter

Jorge Hernández, Facilities Staff, on the death of his stepfather, Rodolfo Herrera