Salesian Theme of the Month
August: Moderation
"It is far better to do a few things well than to start many good works
and leave them half-done."

- St. Francis de Sales
August 7, 2018
6:30 PM
Lalor House
September 27, 2018
6:30 PM
Lalor House
Visi Alums: Lifelong Learning Series
 August 7: Work/Life Balance
What an apt Salesian theme for this month! Join us at 6:30 p.m. in Lalor House to learn best practices from Visi alums for maintaining balance in your life and prioritizing what is most important to you. RSVP to Suzie Egan. If you can't join in person, look out on Facebook for our livestream. 
Calendar of Events for 2018-2019 

Find alumnae events for the coming school year online, and save the date for our next opportunity to connect, our Day of Service on October 8.
Keep an eye out as more events will be added to the calendar ... including the launch of an Alumnae Book Club as part of our Lifelong Learning series!
Can't attend our upcoming events? Download Evertrue to connect with alumnae near you, or join the Visi Alums Helping Alums group on Facebook and network online! Keep sending in your travel photos to @visidc on Instagram for #traveltuesday this summer and check out past posts to see what classmates have been up to.
Alumna Profile: Katie Lang Collard '08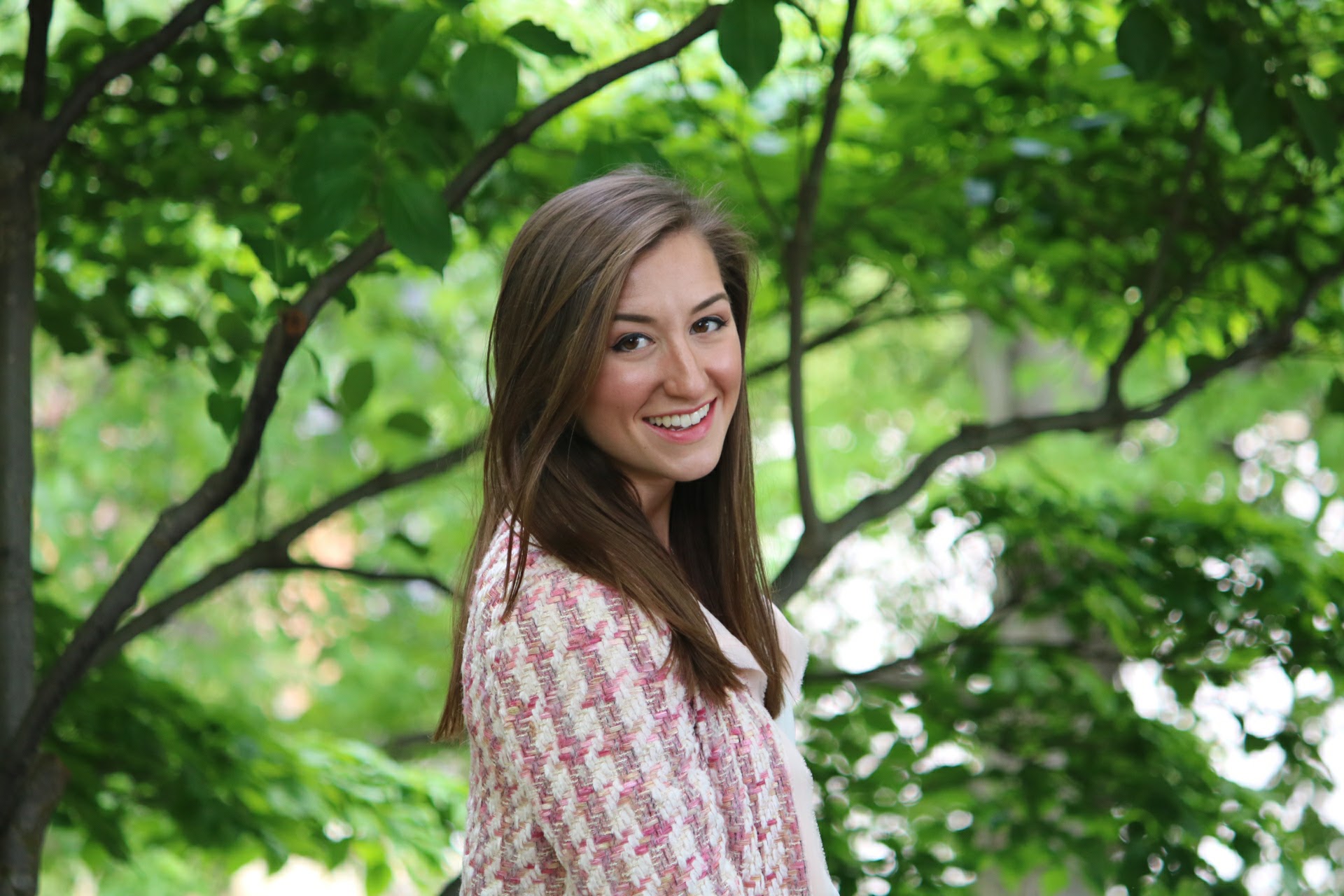 Katie Lang Collard '08 is our new Alumnae Board Chair. "It's up to all of us to keep Visitation a vibrant, lifelong experience for ourselves and for the alumnae that will follow us," she says.

Read our Q&A with Katie here. If you'd like to get involved,  save the date for September 27 at 6:30 p.m for the first Alumnae Board meeting. We are looking for leaders from the 70s, 80s, and 90s to join! Reach out to Suzie if you are interested.
Entrepreneurship Panel
We're so grateful to the many alumnae and students who attended our event to learn from our entrepreneurship panel. Thank you to Molly Ledwith and Katie Kolbe '11, Katie Barchas Wilson '98, Megan MacCutcheon '99, Jodi Perry Yeager '86, Marelle Meyers '08 and Meghan Furey '10 for leading the panel and sharing your stories! Big takeaways included:
Know yourself and your worth;

Building a successful business and brand takes an investment of your time, patience, and perseverance;

Be who you are, and be that well

- and do something you're passionate about.
If you missed the livestream, check out the recording here, or highlights on our Instagram.
We're excited for our next panel on Work/Life Balance on August 7, and to expand the Lifelong Learning program in the coming school year. Can't wait to share more!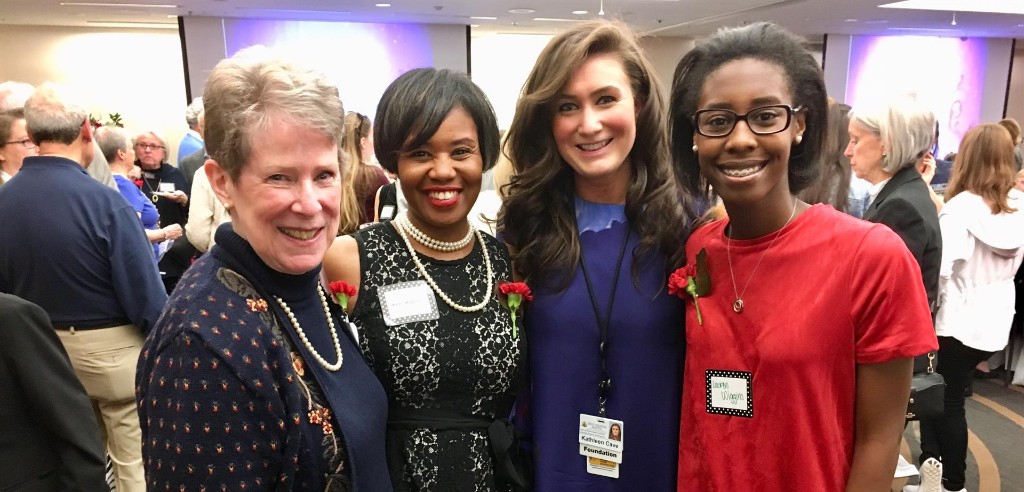 Send Us Your Photos!
Are you meeting up with Visi friends? Running into fellow Visi alumnae around town? Snap a photo of the gathering and email your photo to us. It may be featured here (or if you're traveling with your Visi classmates, don't forget about#traveltuesday on Instagram!)

Above, Mimi Doors Mihalchik '62, Karen White Wiggins '89, Casey Cave '06, and Lauren Wiggins '22, together at the Volunteer Awards Ceremony for Sibley Memorial Hospital. Mimi and Karen were pinned for their service hours at the hospital, coming in at more than 20 years and over 300 hours respectively.
 If you have recently been featured in the news, share your link with us, and we may feature you in the next issue of Visi Views!
Georgetown Visitation has received notification of the following deaths in our community. We pray for them, their families, and loved ones.
Deaths
Margaret Johnston Sawch JC '47

Caroline "Connie" Owings Hallinan '47, JC '49
Condolences
Alice Flynn Fleury '42 on the death of her son, Albert Fleury, Jr. and Alice Fleury Fitzgerald '72, Mary Ellen Fleury Hartley '73, Margaret Fleury Freeze '76 on the death of their brother, Julia Martin Fleury '07 on the death of her father-in-law, and the extended Fleury family

Christy Goodrich Mooney '77 on the death of her mother, Margaret "Peggy" Goodrich

Louise Potts '81 on the death of her mother, Anne Marie Potts, and Meredith Foreman '06 on the death of her grandmother